Laporan Kasus : EVALUASI TEKNIK CROSS TCA 70% TERHADAP SKAR AKNE ATROFI PADA KULIT FITZPATRICK TIPE IV
Keywords:
CROSS TCA, skar akne, skar atrofi, TCA 70%
Abstract
Skar akne atrofi banyak terjadi pasca inflamasi akne dengan derajat lebih berat, durasi lebih lama, adanya riwayat keluarga skar akne, serta kebiasaan memencet akne. Teknik chemical reconstruction of skin scars (CROSS) menggunakan asam trikloroasetat (TCA) menunjukkan perbaikan sempurna  dengan efek samping minimal. Tujuan penulisan kasus ini adalah untuk mengevaluasi perkembangan skar akne atrofi berbagai tipe yang diterapi dengan teknik CROSS TCA 70%. Seorang laki-laki berusia 22 tahun dengan keluhan utama bekas jerawat di wajah yang cukup terlihat sehingga mengganggu penampilan dan menurunkan kepercayaan dirinya. Pemeriksaan dermatologis pada pipi kanan dan kiri didapatkan skar atrofi derajat sedang tipe ice pick, rolling dan boxcar, tanpa akne aktif. Persiapan sebelum prosedur diberikan krim hidrokuinon 2%, gel niasinamid, serta tabir surya selama 2 minggu. Teknik CROSS TCA konsentrasi 70% dilakukan sebanyak dua kali dengan interval empat minggu. Penilaian perkembangan skar akne dilakukan menggunakan Goodman's global scarring grading system, 4-point scale system, self-assessment of clinical acne-related scars (SCARS) dan facial acne scar quality of life (FASQoL). Pada minggu ke-10 terdapat perbaikan pada semua instrumen penilaian, yaitu penurunan kurva keparahan skar, perbaikan >50%, serta peningkatan kepercayaan diri pasien. Efek samping sementara yaitu berupa rasa terbakar saat prosedur serta hipopigmentasi pasca inflamasi. Dapat disimpulkan bahwa teknik CROSS TCA 70% merupakan terapi yang dapat memperbaiki kondisi skar akne atrofi berbagai tipe secara kosmetik, selain juga mudah dilakukan, aman, serta minimal efek samping. 
References
Connoly D, Vu HL, Mariwalla K, & Saedi N. Acne Scarring - Pathogenesis, Evaluation, and Treatment Options. J. Clin. Aesthet. Dermatol. 2017; 10:12–23
Kravvas G & Al-Niaimi F. A Systematic Review of Treatments for Acne Scarring. Part 1: Non-Energy-Based Techniques. Scars, Burn. Heal. 2017; 3: 205951311769531.
Dreno B. Khammari A, Orain N, Noray C, Mérial-Kieny C, Méry S, Nocera T. ECCA Grading Scale: An Original Validated Acne Scar Grading Scale for Clinical Practice in Dermatology. Dermatology. 2006; 214:46–51.
Layton A, Dréno B , Finlay AY, Thiboutot D, Kang S, Lozada VT, Bourdès V, Bettoli V, Petit L , Tan J. New Patient-Oriented Tools for Assessing Atrophic Acne Scarring. Dermatol. Ther. (Heidelb). 2016; 6:219–233.
Puri N. A Study on the Efficacy of TCA CROSS for the Management of Acne Scars. J. Pakistan Assoc. Dermatologists. 2013; 23:184–189.
Bhardwaj D & Khunger N. An Assessment of the Efficacy and Safety of CROSS Technique with 100% TCA in the Management of Ice Pick Acne Scars. J. Cutan. Aesthet. Surg. 2010; 3: 93–6.
Bourelly PE & Lotsikas-Baggili AJ. Chemexfoliation and Superficial Skin Resurfacing. in Cosmetic Dermatology. Burgess CM (Editor). Berlin Heidelberg:Springer-Verlag. 2005. P.53–82. doi:10.1007/b138930.
PERDOSKI. Panduan Praktik Klinis bagi Dokter Spesialis Kulit dan Kelamin di Indonesia. 2017.
Yadav CK. et al. A Comparative Study of Efficacy of Micro-Needling Alone Versus Micro-Needling with Autologous Platelet Rich Plasma in Facial Atrophic Acne Scars. Int Multispecialty J Heal. 2017; 3:268–274.
Murlistyarini S. Skar Akne. Dalam: Akne Vulgaris. Malang: UB Press. 2019. Hlm. 103–115.
Holland DB , Jeremy AHT, Roberts SG, Seukeran DC, Layton AM, Cunliffe WJ. Inflammation in Acne Scarring: A Comparison of the Responses in Lesions from Patients Prone and Not Prone to Scar. Br J Dermatol. 2004; 150: 72–81.
Moon J,Yoon JY, Yang JH , Kwon HH, Min S , Suh DH. Atrophic Acne Scar: a Process from Altered Metabolism of Elastic Fibres and Collagen Fibres Based on Transforming Growth Factor-β1 Signalling. Br J Dermatol. 2019; 181:1226–1237.
Tan J , Thiboutot D , Gollnick H, Kang S , Layton A, Leyden JJ, Torres V , Guillemot J , Dréno B . Development of an Atrophic Acne Scar Risk Assessment Tool. J Eur Acad Dermatology Venereol. 2017; 31:1547–1554.
Fabbrocini G & Cacciapuoti S. Evaluation, Prevention and Management of Acne Scars: Issues, Strategies & Enhanced Outcomes. J Drugs Dermatology. 2018; 17:s44–s48.
Khunger N, Bhardwaj D & Khunger M. Evaluation of CROSS Technique with 100% TCA in the Management of Ice Pick Acne Scars in Darker Skin Types. J Cosmet Dermatol. 2011; 10:51–57.
Agarwal N, Gupta LK, Khare AK, Kuldeep CM, & Mittal A. Therapeutic Response of 70% Trichloroacetic Acid CROSS in Atrophic Acne Scars. Dermatologic Surg. 2015; 41:597–604.
Chandra M, Levitt J & Pensabene CA. Hydroquinone Therapy for Post-Inflammatory Hyperpigmentation Secondary to Acne: Not Just Prescribable by Dermatologists. Acta Derm Venereol. 2012; 92:232–235.
Patel AB. Post Inflammatory Hyperpigmentation: Review Of Pathogenesis, Prevention, and Treatment. Pigment Int. 2014; 1:59–69.
Owolabi JO, Fabiyi OS, Adelakin LA, & Ekwerike MC. Effects of Skin Lightening Cream Agents - Hydroquinone and Kojic Acid, on the Skin of Adult Female Experimental Rats. Clin Cosmet Investig Dermatol. 2020; 13:283–289.
Mohiuddin AK. Skin Lightening & Management of Hyperpigmentation. Pharm Sci Anal Res J. 2019; 2:1–48.
Clark AK, Saric S, & Sivamani RK. Acne Scars: How Do We Grade Them? Am J Clin Dermatol. 2018; 19:139–144.
Goodman GJ & Baron JA. Postacne Scarring - a Quantitative Global Scarring Grading System. Dermatologic Surg. 2006; 32:1458–1466.
Goodman GJ & Baron JA. Postacne Scarring: A Qualitative Global Scarring Grading System. Dermatologic Surg. 2006; 32:1458–1466.
Bhargava S, Cunha PR, Lee J, & Kroumpouzos G. Acne Scarring Management: Systematic Review and Evaluation of the Evidence. Am J Clin Dermatol. 2018; 19:459–477.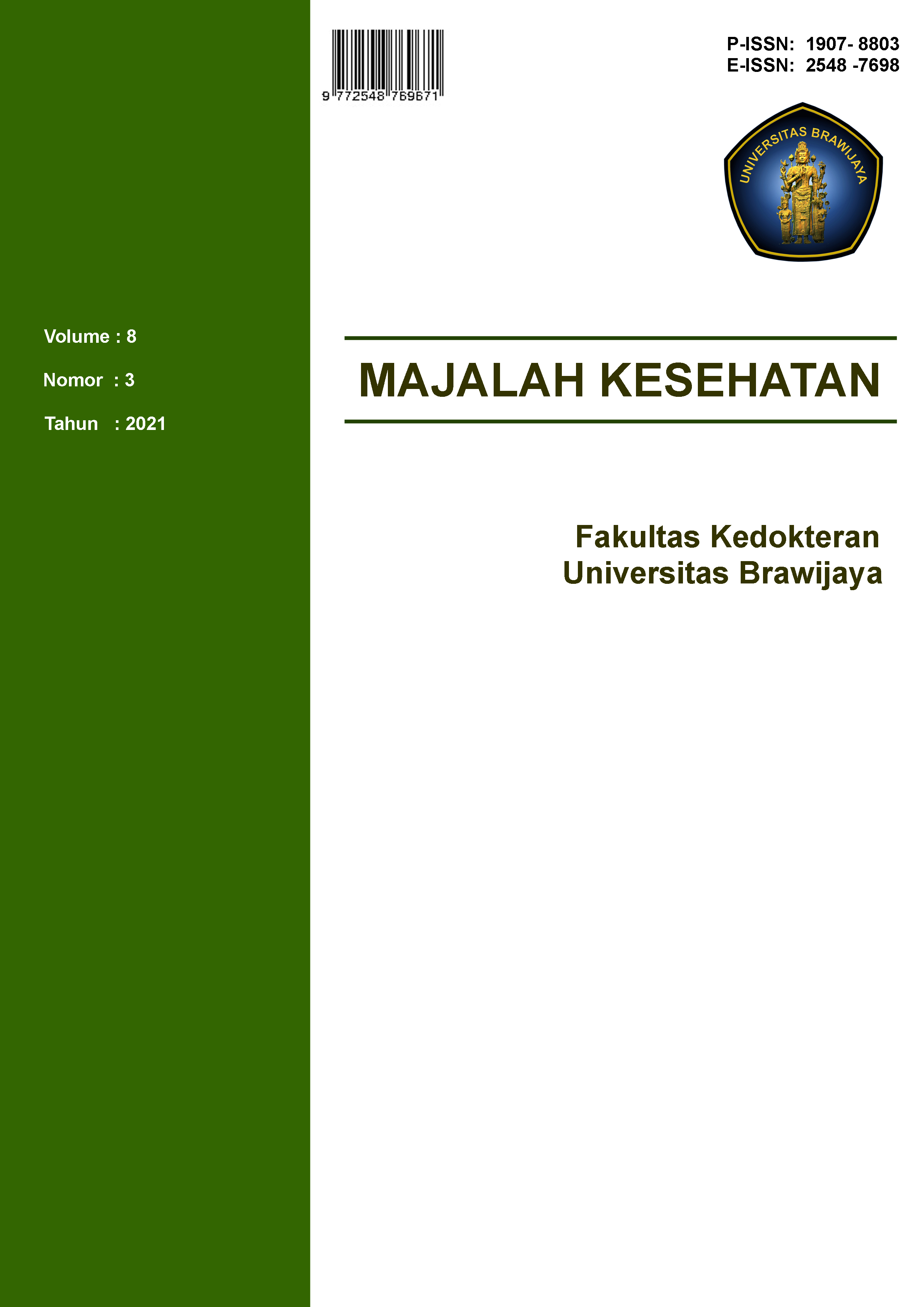 Downloads
License
This work is licensed under a
Creative Commons Attribution-NonCommercial 4.0 International License