EFEK SAMPING KEMOTERAPI BERBASIS KARBOPLATIN TERHADAP FUNGSI GINJAL PADA PASIEN KANKER GINEKOLOGI
Keywords:
blood urea nitrogen (BUN), kemoterapi berbasis karboplatin, kanker ginekologi, laju filtrasi glomerulus (LFG)
Abstract
Karboplatin merupakan regimen platinum terapi lini pertama pada pengobatan kanker ginekologi. Karboplatin analog dengan cisplatin, tetapi lebih stabil dan memiliki lebih sedikit efek samping. Namun, pemberian karboplatin dalam jangka panjang dapat meningkatkan akumulasinya pada tubuh sehingga meningkatkan efek samping, salah satunya pada ginjal. Tujuan penelitian ini untuk mengetahui efek samping kemoterapi berbasis karboplatin terhadap fungsi ginjal pada pasien kanker ginekologi di RSUD Dr. Saiful Anwar Malang, dengan parameter penurunan laju filtrasi glomerulus (LFG) dan peningkatan kadar blood urea nitrogen (BUN). Desain penelitian adalah analitik observasional cross-sectional dengan mengumpulkan data rekam medis dari pasien kanker ginekologi. Jumlah subjek diperoleh 45 pasien yang memenuhi kriteria inklusi dan eksklusi. Karakteristik subjek penelitian menunjukkan bahwa sebagian besar pasien dalam rentang usia 40-49 dan 50-59 tahun masing-masing sebanyak 15 pasien (33,33%). Berdasarkan hasil uji t berpasangan diketahui bahwa tidak ada penurunan yang signifikan pada LFG pre dan post kemoterapi (p = 0,254) sedangkan berdasarkan hasil uji Wilcoxon didapatkan tidak ada peningkatan yang signifikan pada kadar BUN pre dan post kemoterapi (p = 0,498). Dari hasil penelitian, dapat disimpulkan bahwa tidak terdapat penurunan laju filtrasi glomerulus (LFG) dan peningkatan kadar BUN pada pasien kanker ginekologi yang mendapat kemoterapi berbasis karboplatin sebanyak 6 siklus di RSUD Dr. Saiful Anwar Malang. 
References
Pusdatin Kemenkes RI. Situasi Penyakit Kanker di Indonesia. Infodatin-Kanker. 2015. 3.
Bray F, Ferlay J, Soerjomataram I, Siegel RL, Torre LA, & Jemal A. Global Cancer Statistics 2018: GLOBOCAN Estimates of Incidence and Mortality Worldwide for 36 Cancers in 185 Countries. CA Cancer J Clin. 2018; 68(6):394–424.
Pergialiotis V, Bellos I, Thomakos N, Haidopoulos D, Perrea DN, Kontzoglou K, & Rodolakis A. Survival Outcomes of Patients with Cervical Cancer and Accompanying Hydronephrosis: A Systematic Review of the Literature. Oncology reviews. 2019; 13(1):387. doi: 10.4081/oncol.2019.387.
Diaz-Padilla I (Editor). Ovarian Cancer: A Clinical and Translational Update. IntechOpen. 2013. DOI: 10.5772/56234.
Takimoto CH & Awada A. Safety and Anti-Tumor Activity of Sorafenib (Nexavar®) in Combination with Other Anti-Cancer Agents: a Review of Clinical Trials. Cancer Chemotherapy and Pharmacology. 2008; 61(4):535-548.
Dorff TB, Groshen S,Garcia A, Shah M,Tsao-Wei D, Pham H, Cheng CW, Brandhorst S, Cohen P, Wei M, Longo V, Quinn DI. Safety and Feasibility of Fasting in Combination with Platinum-Based Chemotherapy. BMC Cancer. 2016; 16(360).
National Comprehensive Cancer Network. [Online]. 2019. Available at: https://www.nccn.org/professionals/physician_gls/default.aspx. Diakses 5 Desember 2019.
Swathi B, Bhavika D, & Begum N. Adverse Drug Reaction Profiles of Commonly Used Platinum Compounds in Cancer Chemotherapy. Int J Basic Clin Pharmacol. 2015; 4(2):284-289.
Sousa GFD, Wlodarczyk SR, & Monteiro G. Carboplatin: Molecular Mechanisms of Action Associated with Chemoresistance. Brazilian Journal of Pharmaceutical Sciences. 2014; 50(4): 693-701.
Noviyani R. Suwiyoga K, Anak AA, Dewi WP, Niruri R, Tunas IK, Budiana ING. Evaluasi Nilai BUN (Blood Urea Nitrogen) dan Serum Kreatinin pada Pemberian Kemoterapi Paklitaksel-Karboplatin pada Pasien Kanker Serviks dan Sel Squamousa Stadium IIB-IIIB. Jurnal Universitas Padjajaran. 2014; 3(2):55-60.
Hah SS, Stivers KM, de Vere White RW, Henderson PT. Kinetics of Carboplatin− DNA Binding in Genomic DNA and Bladder Cancer Cells as Determined by Accelerator Mass Spectrometry. Chemical Research in Toxicology. 2006; 19(5):622-626.
Husain K, Jagannathan R, Hasan Z, Trammell GL, Rybak LP, Hazelrigg SR, Somani SM. Dose Response of Carboplatinâ€Induced Nephrotoxicity in Rats. Pharmacology & Toxicology. 2002; 91(2):83-89.
Dine A. Renal Physiology Anatomy and Physiology. USA: Addison Weisley; 2012. P. 78-90.
Rodwell VW. Catabolism of Proteins & of Amino Acid Nitrogen. In: Harper's Illustrated Biochemistry. 30th ed. New York: McGraw-Hill Education. (Online). 2015. http://www.accessmedicine.com. Diakses 3 Desember 2019.
McLaughlin, R. M., & Fish, R. E. 1994. Clinical Biochemistry and Hematology. In: The Biology of Laboratory Rabbit (pp.111-127). Academic Press.
Fenton A, Montgomery E, Nightingale P, Peters AM, Sheerin N, Wroe AC, Lipkin GW. Glomerular Filtration Rate: New Age-and Gender-Specific Reference Ranges and Thresholds for Living Kidney Donation. BMC Nephrology. 2018; 19(1):1-8.
Peters AM, Perry L, Hooker CA, Howard B, Neilly MD, Seshadri N, Sobnack R, Irwin A, Snelling H, Gruning T, et al. Extracellular Fluid Volume and Glomerular Filtration Rate in 1878 Healthy Potential Renal Transplant Donors: Effects of Age, Gender, Obesity and Scaling. Nephrol Dial Transplant. 2012; 27(4):1429–1437. doi: 10.1093/ndt/gfr479.
Berg UB. Differences in Decline in GFR with Age between Males and Females. Reference Data on Clearances of Inulin and PAH in Potential Kidney Donors. Nephrol Dial Transplant. 2006; 21(9):2577–2582. doi: 10.1093/ndt/gfl227.
Kamal A. Estimation of Blood Urea Nitrogen (BUN) and Serum Creatinine Level in Patients of Renal Disorder. Indian J Fundam Appl Life Sci. 2014; 4(4):199-202.
Hardy JR, Tan S, Fryatt I, Wiltshaw E. How Nephrotoxic is Carboplatin? British Journal of Cancer. 1990; 61(4):644.
Busmar B. Kanker Ovarium. Dalam: Onkologi Ginekologi. Aziz MF, Andrijono, Saifuddin AB (Editor). Edisi Ke-1. Jakarta: Bina Pustaka Sarwono Prawirohardjo. 2010. Hlm. 468-27.
Gea IT, Loho MF, Wagey FW. Gambaran Jenis Kanker Ovarium di RSUP Prof. Dr. RD Kandou Manado Periode Januari 2013-Desember 2015. Jurnal e-CliniC. 2016; 4(2):1-6.
Glassock RJ & Rule AD. The Implications of Anatomical and Functional Changes of the Aging Kidney: with an Emphasis on the Glomeruli. Kidney Int. 2012; 82(3):270–277. doi: 10.1038/ki.2012.65.
Aono T, Matsubayashi K, Kawamoto A, Kimura S, Doi Y, Ozawa T. Normal Ranges of Blood Urea Nitrogen and Serum Creatinine Levels in the Community-Dwelling Elderly Subjects Aged 70 Years or Over--Correlation Between Age and Renal Function. Nihon Ronen Igakkai Zasshi. Japanese Journal of Geriatrics. 1994; 31(3):232-236. doi:10.3143/geriatrics.31.232.
Lubran MM. Renal Function in the Elderly. Annals of Clinical & Laboratory Science. 1995; 25(2):122-133.
Vasey PA, Jayson GC, Gordon A, Gabra H, Coleman R, Atkinson R, Kaye SB. Phase III Randomized Trial of Docetaxel–Carboplatin Versus Paclitaxel–Carboplatin as First-Line Chemotherapy for Ovarian Carcinoma. Journal of the National Cancer Institute. 2004; 96(22):1682-1691.
Garon EB, Ciuleanu TE, Arrieta O, Prabhash K, Syrigos KN, Goksel T, & Czyzewicz G. Ramucirumab Plus Docetaxel Versus Placebo Plus Docetaxel for Second-Line Treatment of Stage IV Non-Small-Cell Lung Cancer after Disease Progression on Platinum-Based Therapy (REVEL): a Multicentre, Double-Blind, Randomised Phase 3 Trial. The Lancet. 2014; 384(9944):665-673.
Guastalla III JP & Dieras V. The Taxanes: Toxicity and Quality of Life Considerations in Advanced Ovarian Cancer. British Journal of Cancer. 2003; 89(3):S16-S22.
Shiraishi T, Nakamura T, Takamura T, Oishi M, Yamada T, Yamada Y, Ukimura O. Less Nephrotoxicity of Paclitaxel and Ifosfamide Plus Nedaplatin for Refractory or Relapsed Germ Cell Tumors in Patients with Impaired Renal Function. International Journal of Urology. 2020; 27(2):134-139.
Elborai Y, Almutereen M, Maher OM, Hafe H, Lee MA, Lehmann L. Changes in Glomerular Filtration Rate and Clinical Course after Sequential Doses of Carboplatin in Children with Embryonal Brain Tumors Undergoing Autologous Stem Cell Transplantation. Journal of the Egyptian National Cancer Institute. 2020; 32(1):1-7.
Bergeron C, Dubourg L, Chastagner P, Mechinaud F, Plouvier E, Desfachelles AS, et al. Long-Term Renal and Hearing Toxicity of Carboplatin in Infantstreated for Localized and Unresectable Neuroblastoma: Results of the SFOPNBL90 Study. Pediatry Blood Cancer. 2005; 45(1):32–6. https://doi.org/10.1002/pbc.20379.
Iwasaki K, Obara W, Kato Y, Takata R, Tanji S, Fujioka T. Neoadjuvant Gemcitabine Plus Carboplatin for Locally Advanced Bladder Cancer. Japanese Journal of Clinical Oncology. 2013; 43(2): 193-199.
Tait N, Abrams J, Egorin MJ, Cohen AE, Einsenbenger M, van Echo DA. Phase II Carboplatin for Metastatic Renal Cell Cancer with a Standard Dose and a Calculated Dose According to Renal Function. American Social Clinical Oncology. 1988; 7:A484.
Calvert AH, Harland SJ, Newell DR, Siddik ZH, Harrap KR. Phase I Studies with Carboplatin at the Royal Marsden Hospital. Cancer Treat. Rev. 1985; 12:1.
Hong CR, Kang HJ, Moon SJ, Oh J, Hong KT, Choi JY, Shin HY. Pharmacokinetics of High-Dose Carboplatin in Children Undergoing High-Dose Chemotherapy and Autologous Stem Cell Transplantation with BSA-Based Dosing. Bone Marrow Transplantation. 2020; 55(1):137-146.
Edmund L. Kidney Function Tests. Clinical Chemistry and Molecular Diagnosis. 4th Edition. US: Elsevier. 2010. P.797-831.
Moraleja I, Esteban-Fernández D, Lázaro A, Humanes B, Neumann B, Tejedor A, Gómez-Gómez MM. Printing Metal-Spiked Inks for LA-ICP-MS Bioimaging Internal Standardization: Comparison of the Different Nephrotoxic Behavior of Cisplatin, Carboplatin, and Oxaliplatin. Analytical and Bioanalytical Chemistry. 2016; 408(9):2309-2318.
Elgendy AA & Elsaed WM. The Role of Erythropoietin, Vitamin C and L-NAME in Carboplatin-Induced Hematological and Renal Dysfunctions. Bulletin of Egyptian Society for Physiological Sciences. 2019; 39(2):231-251.
Chen X, Wang J, Fu Z, Zhu B, Wang J, Guan S, Hua Z. Curcumin Activates DNA Repair Pathway in Bone Marrow to Improve Carboplatin-Induced Myelosuppression. Scientific Reports. 2017; 7(1):1-11.
Kim YR, Lee JL, You D, Jeong IG, Song C, Hong B, Ahn H. Gemcitabine Plus Split-Dose Cisplatin Could Be a Promising Alternative to Gemcitabine Plus Carboplatin for Cisplatin-Unfit Patients with Advanced Urothelial Carcinoma. Cancer Chemotherapy and Pharmacology. 2015; 76(1):141-153.
Małyszko J, Kozłowska K, Kozłowski L, Małyszko J. Nephrotoxicity of Anticancer Treatment. Nephrology Dialysis Transplantation. 2017; 32(6):924-936.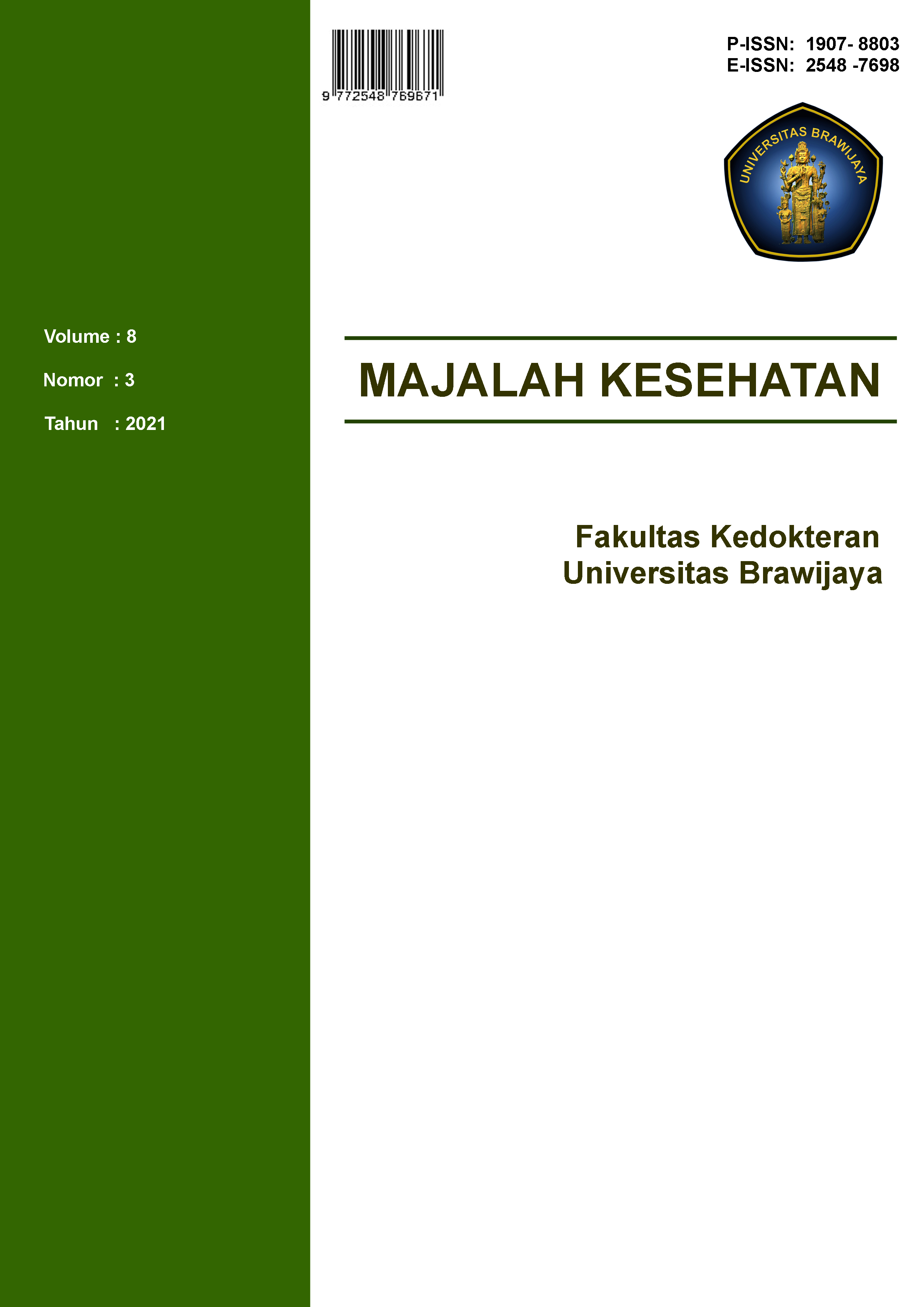 Downloads
License
This work is licensed under a
Creative Commons Attribution-NonCommercial 4.0 International License