PENGGUNAAN NICAS SEBAGAI PENGGANTI ASAM LAKTAT UNTUK MENGEVALUASI KEBERHASILAN RESUSITASI SEPSIS DAN SYOK SEPSIS
Keywords:
hemodinamik, laktat, nicas, sepsis, syok sepsis
Abstract
Patofisiologi sepsis yang kompleks memberikan banyak tantangan dalam manajemen maupun evaluasi terapinya. Gangguan pada sistem kardiovaskular seperti penurunan tekanan perifer, peningkatan permeabilitas vaskuler, gangguan kontraktilitas, penurunan indeks jantung dan fraksi ejeksi penting diperhatikan dalam manajemen kasus sepsis. Evaluasi kadar asam laktat merupakan salah satu cara untuk mengevaluasi hasil resusitasi pada pasien sepsis dan syok sepsis, tetapi pemeriksaannya memakan waktu, biaya ekstra, dan menimbulkan ketidaknyamanan pada pasien. Penelitian ini bertujuan untuk mengetahui kesesuaian alat NiCAS dalam mengevaluasi perbaikan kondisi pasien sepsis dan syok sepsis dibandingkan dengan asam laktat. Penelitian ini merupakan penelitian observasional analitik dengan pengambilan data primer yang dilakukan di IGD RS. dr. Saiful Anwar (RSSA) Malang mulai Desember 2017-Desember 2018. Kriteria inklusi meliputi pasien dengan kecurigaan sepsis dan syok sepsis di IGD RSSA Malang dan berusia lebih dari 18 tahun, dan didapatkan 26 pasien yang memenuhi kriteria inklusi. Hasil menunjukkan perubahan kadar asam laktat yang signifikan (p = 0,002). Dari semua variabel hemodinamik yang diperiksa dengan NiCAS, perubahan signifikan hanya didapatkan pada total body water (p = 0,006). Tidak didapatkan korelasi yang signifikan antara perubahan kadar asam laktat dengan perubahan variabel hemodinamik (p > 0,05). Ada  kesesuaian antara perubahan kadar asam laktat dengan perubahan variabel hemodinamik (p > 0,05) tetapi hanya pada 50-65% kasus. Terdapat kesesuaian perubahan kadar asam laktat dengan variabel-variabel hemodinamik pada sebagian kasus. Penggunaan alat NiCAS bisa dipertimbangkan untuk monitoring pasien, tetapi belum bisa menggantikan fungsi asam laktat.
 
References
Deutschman CS, Tracey KJ. Sepsis: Current Dogma and New Perspectives. Immunity. 2014; 40(4):463-75.
Lyle NH, Pena OM, Boyd JH, Hancock REW. Barriers to the Effective Treatment of Sepsis: Antimicrobial Agents, Sepsis Definitions, and host-Directed Therapies. Annals of the New York Academy of Sciences. 2014; 1323:101-14.
Singer M, Deutschman CS, Seymour CW, Shankar-Hari M, Annane D, Bauer M, et al. The Third International Consensus Definitions for Sepsis and Septic Shock (Sepsis-3). JAMA. 2016; 315(8):801-10.
Seymour C, Liu V, Iwashyna T, Brunkhorst F, Rea T, Scherag A, et al. Assessment of Clinical Criteria for Sepsis: For the Third International Consensus Definitions for Sepsis and Septic Shock (Sepsis-3). JAMA. 2016; 315(8):762.
Noersjahdu H. Laporan Evaluasi Hasil Kegiatan Pelayanan RSUD Dr. Saiful Anwar Triwulan III Tahun 2015. In: Keperawatan PM (Editor). RSUD Dr. Saiful Anwar Malang: Bidang Rekam Medik & Evaluasi Pelaporan. 2015.
Drosatos K, Lymperopoulos A, Kennel PJ, Pollak N, Schulze PC, Goldberg IJ. Pathophysiology of Sepsis-Related Cardiac Dysfunction: Driven by Inflammation, Energy Mismanagement, or Both? Curr Heart Fail Rep. 2015; 12(2):130-40.
Zaky A, Deem S, Bendjelid K, Treggiari MM. Characterization of Cardiac Dysfunction in Sepsis: an Ongoing Challenge. Shock. 2014; 41(1):12-24.
Landesberg G, Gilon D, Meroz Y, Georgieva M, Levin PD, Goodman S, et al. Diastolic Dysfunction and Mortality in Severe Sepsis and Septic Shock. Eur Heart J. 2012; 33(7):895-903.
Berger T, Green J, Horeczko T, Hagar Y, Garg N, Suarez A, et al. Shock Index and Early Recognition of Sepsis in the Emergency Department: Pilot Study. Western Journal of Emergency Medicine. 2013; XIV:168-74.
Jones AE. Lactate Clearance for Assessing Response to Resuscitation in Severe Sepsis. Acad Emerg Med. 2013; 20(8):844-7.
Jones AE, Shapiro NI, Trzeciak S, Arnold RC, Claremont HA, Kline JA, et al. Lactate Clearance vs Central Venous Oxygen Saturation as Goals of Early Sepsis Therapy: a Randomized Clinical Trial. JAMA. 2010; 303(8):739-46.
Jansen TC, van Bommel J, Schoonderbeek FJ, Sleeswijk Visser SJ, van der Klooster JM, Lima AP, et al. Early Lactate-Guided Therapy in Intensive Care Unit Patients: a Multicenter, Open-Label, Randomized Controlled Trial. Am J Respir Crit Care Med. 2010; 182(6):752-61.
Pan J, Peng M, Liao C, Hu X, Wang A, Li X. Relative Efficacy and Safety of Early Lactate Clearance-Guided Therapy Resuscitation in Patients with Sepsis: A Meta-Analysis. Medicine. 2019; 98(8).
Woodcock T, Woodcock TM. Revised Starling Equation and the Glycocalyx Model of Transvascular Fluid Exchange: an Improved Paradigm for Prescribing Intravenous Fluid Therapy. British Journal of Anaesthesia. 2012; 108(3):384-94.
Malbrain ML, Marik PE, Witters I, Cordemans C, Kirkpatrick AW, Roberts DJ, et al. Fluid Overload, de-Resuscitation, and Outcomes in Critically Ill or Injured Patients: a Systematic Review with Suggestions for Clinical Practice. Anaesthesiology Intensive Therapy. 2014; 46(5):361-80.
Dellinger RP, Levy MM, Rhodes A, Annane D, Gerlach H, Opal SM, et al. Surviving Sepsis Campaign: International Guidelines for Management of Severe Sepsis and Septic Shock, 2012. Intensive Care Medicine. 2013; 39(2):165-228.
Young JD. The Heart and Circulation in Severe Sepsis. British Journal of Anaesthesia. 2004; 93(1):114-20.
Kakihana Y, Ito T, Nakahara M, Yamaguchi K, Yasuda T. Sepsis-Induced Myocardial Dysfunction: Pathophysiology and Management. J Intensive Care. 2016; 4:22.
Greer J. Pathophysiology of Cardiovascular Dysfunction in Sepsis. BJA Education. 2015;15(6):316-21.
Omar S, Burchard A, Lundgren A, Mathivha L, Dulhunty J. The Relationship between Blood Lactate and Survival Following the Use of Adrenaline in the Treatment of Septic Shock. Anaesthesia and Intensive Care. 2011;39(3):449-55.
Suetrong B, Walley KR. Lactic Acidosis in Sepsis: It's Not All Anaerobic: Implications for Diagnosis and Management. Chest. 2016; 149(1):252-61.
Malbrain ML, Van Regenmortel N, Saugel B, De Tavernier B, Van Gaal P-J, Joannes-Boyau O, et al. Principles of Fluid Management and Stewardship in Septic Shock: It Is Time to Consider the Four D's and the Four Phases of Fluid Therapy. Annals of intensive care. 2018; 8(1):66.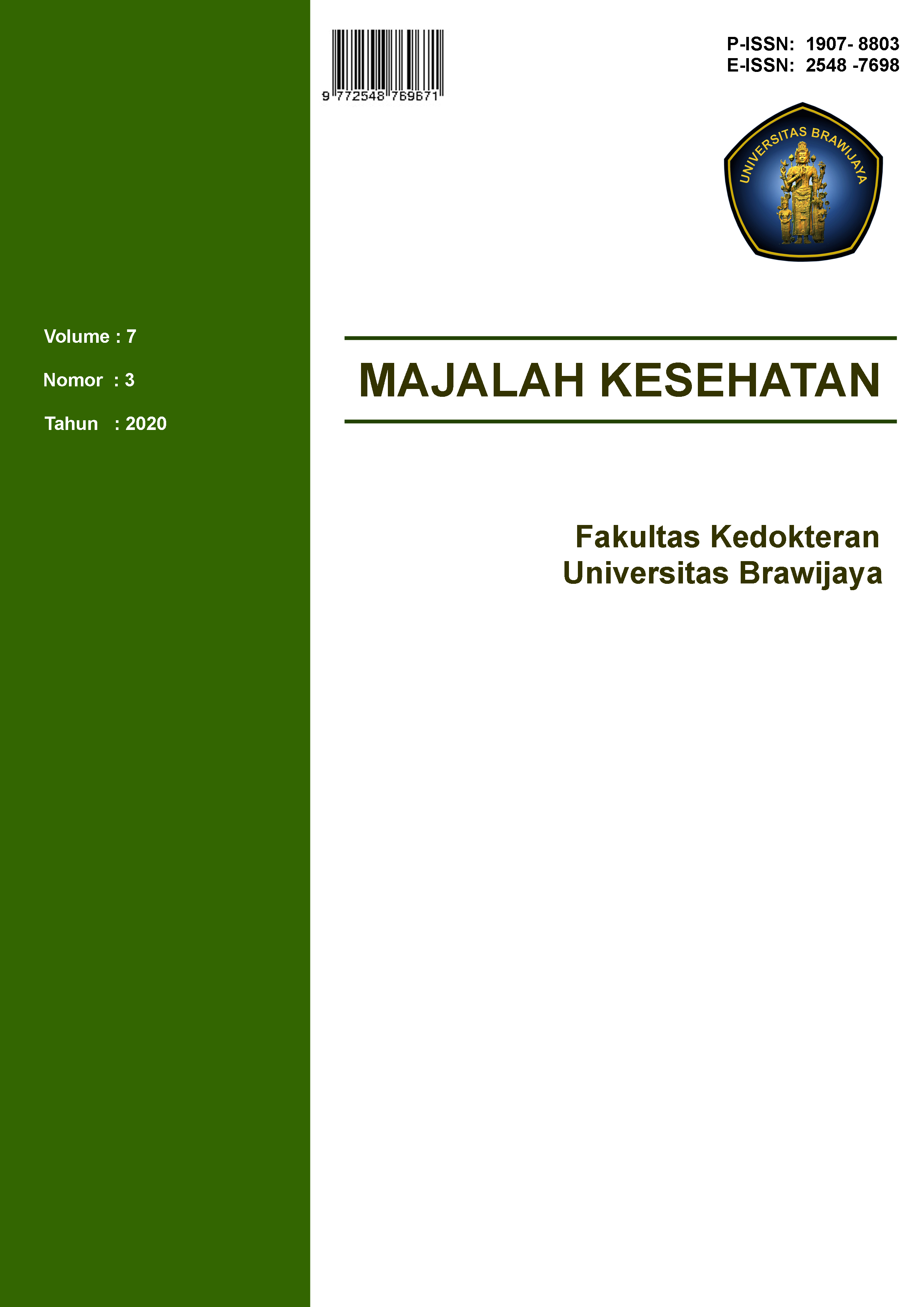 Downloads
License
This work is licensed under a
Creative Commons Attribution-NonCommercial 4.0 International License