PERBEDAAN FUNGSI KOGNITIF DAN KORTISOL PADA RESIDEN KEDOKTERAN EMERGENSI DENGAN POLA KERJA SIF
Keywords:
cognitive, Cortisol Awakening Response (CAR), emergency department, shift work
Abstract
Kerja sif yang dilakukan pada malam hari atau dengan sistem kerja yang berubah-ubah dapat mengganggu fungsi kognitif dan irama sirkadian. Dokter yang menjalani kerja sif lebih dari 24 jam memiliki risiko lebih tinggi melakukan kesalahan medis akibat penurunan fungsi kognitif. Irama sikardian dapat diketahui dari pola sekresi kortisol. Untuk mengetahui perbedaan pola kerja sif dengan gangguan fungsi kognitif dan kadar kortisol saliva pada residen Kedokteran  Emergensi, maka dilakukan penelitian di IGD RSUD Dr. Saiful Anwar Malang pada kurun waktu Juni hingga Juli 2016. Desain penelitian adalah observasional dengan pendekatan potong lintang. Sebanyak tiga puluh residen Kedokteran Emergensi memenuhi kriteria inklusi dan eksklusi dibagi menjadi 2 kelompok, yaitu kelompok kerja sif 12 jam dan kerja sif lebih dari 24 jam. Skala MoCA-Ina digunakan untuk menilai gangguan fungsi kognitif. Cortisol Awakening Response (CAR), total kortisol dan laju penuruan kortisol saliva digunakan untuk mengetahui pola sekresi kortisol. Uji T tidak berpasangan dan Uji Mann Whitney digunakan untuk membedakan kedua kelompok. Didapatkan hasil berupa perbedaan bermakna nilai MoCA-INA antara kelompok kerja sif 12 jam dan kerja sif lebih dari 24 jam ((26,87±1,69 vs 24,20±1,61, p = 0,00, IK = 2,67 (1,43–3,90)). Perbedaan bermakna CAR pada kelompok kerja sif 12 jam dan kerja sif labih dari 24 jam ((14,36 (9,88–30,42) vs 5,58 (1,12–11,15), p = 0,00)). Maka, dapat disimpulkan bahwa terdapat perbedaan antara pola kerja sif dengan fungsi kognitif dan kadar kortisol. Kerja sif lebih dari 24 jam dapat menyebabkan gangguan fungsi kognitif dan kadar CAR yang rendah.  
References
Wright KP, Bogan RK, Wyatt JK. Shift Work and The Assessment and Management of Shift Work Disorder (SWD). Sleep Medicine Reviews. 2013; 17(1):41-54. doi: 10.1016/j.smrv.2012.02.002.
Vallières A, Azaiez A, Moreau V, LeBlanc M, Morin CM. Insomnia in Shift Work. Sleep Med. 2014; 15(12):1440-8. doi: 10.1016/j.sleep.2014.06.021.
Özdemir PG, Selvi Y, Özkol H, Aydin A, Tülüce Y, Boysan M, et al. The Influence of Shift Work on Cognitive Functions and Oxidative Stress. Psychiatry Res. 2013; 210(3):1219-25. doi: 10.1016/j.psychres.2013.09.022.
Griefahn B, Robens S. The Normalization of The Cortisol Awakening Response and of The Cortisol Shift Profile Across Consecutive Night Shifts-An Experimental Study. Psychoneuroendocrinology. 2010; 35(10):1501-9. doi: 10.1016/j.psyneuen.2010.05.002.
Peets A, Ayas NT. Restricting Resident Work Hours: The Good, The Bad, And The Ugly. Critical Care Medicine. 2012 ;40(3):960-6. doi: 10.1097/CCM.0b013e3182413bc5.
MacHi MS, Staum M, Callaway CW, Moore C, Jeong K, Suyama J, et al. The Relationship between Shift Work, Sleep, and Cognition in Career Emergency Physicians. Acad Emerg Med. 2012 ;19(1):85-91. doi: 10.1111/j.1553-2712.2011.01254.x.
Lin C-C, Ou K-L, Chu H, Niu S-F, Tsai J-C, Chung M-H, et al. Differences in Cortisol Profiles and Circadian Adjustment Time between Nurses Working Night Shifts and Regular Day Shifts: A Prospective Longitudinal Study. Int J Nurs Stud. 2015; 52(7):1193–201.
Wirth M, Burch J, Violanti J, Burchfiel C, Fekedulegn D, Andrew M, et al. Shiftwork Duration and The Awakening Cortisol Response among Police Officers. Chronobiol Int. 2011; 28(5): 446–457. doi: 10.3109/07420528.2011.573112.
Gumenyuk V, Howard R, Roth T, Korzyukov O, Drake CL. Sleep Loss, Circadian Mismatch, and Abnormalities in Reorienting of Attention in Night Workers with Shift Work Disorder. Sleep. 2014; 37(3):545-56. doi: 10.5665/sleep.3494.
Julayanont P, Nasreddine ZS. Montreal Cognitive Assessment (MoCA): Concept and Clinical Review. In: Cognitive Screening Instruments: A Practical Approach. 2016. DOI: 10.1007/978-3-319-44775-9_7.
Panentu D, Irfan M. Uji Validitas dan Reliabilitas Butir Pemeriksaan dengan Montreal Cognitive Assesment Versi Indonesia (MOCA- INA) pada Insan Pasca Stroke Fase Recovery. J Fisioter. 2013; 13(1):55-67.
Niu S-F, Chung M-H, Chen C-H, Hegney D, O'Brien A, Chou K-R. The Effect of Shift Rotation on Employee Cortisol Profile, Sleep Quality, Fatigue, and Attention Level. J Nurs Res. (Online). 2011; 19(1):68–81. Available from: https://insights.ovid.com/crossref?an=00134372-201103000-00010.
Khonsary S. Guyton and Hall: Textbook of Medical Physiology. Surg Neurol Int. (Internet). 2017; 8(1):275. Available from: http://surgicalneurologyint.com/surgicalint-articles/guyton-and-hall-textbook-of-medical-physiology/.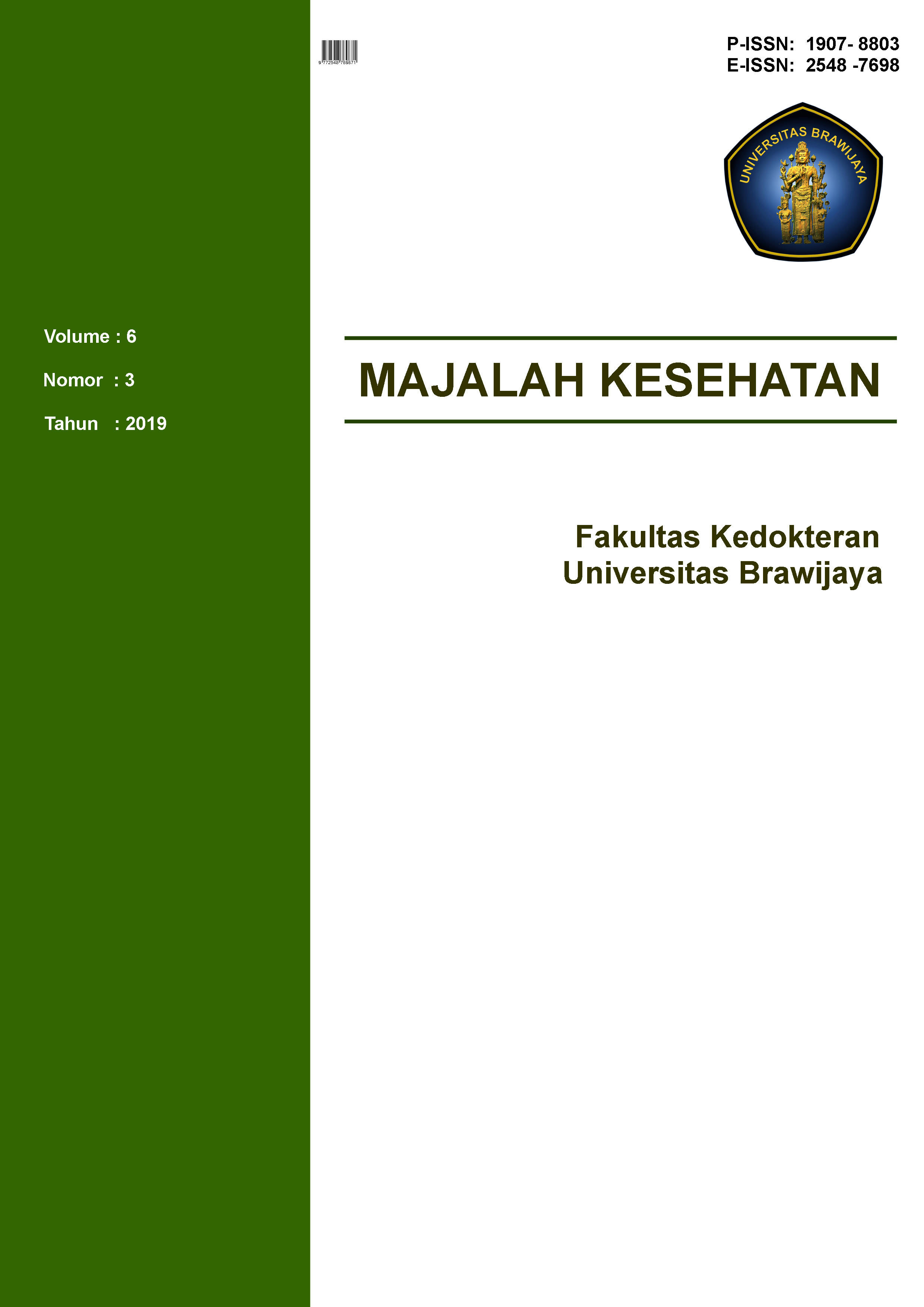 Downloads
License
This work is licensed under a
Creative Commons Attribution-NonCommercial 4.0 International License