Laporan Kasus : INTENSE PULSED LIGHT (IPL) SEBAGAI TERAPI MELASMA TIPE EPIDERMAL: SUATU LAPORAN KASUS
Keywords:
epidermal, intense pulsed light, melasma
Abstract
Melasma adalah salah satu masalah kosmetik yang banyak ditemukan terutama pada wanita usia produktif. Faktor utama yang mencetuskan melasma adalah faktor genetik, paparan sinar UV kronis dan penggunaan kontrasepsi hormonal. Meski terapi topikal merupakan modalitas utama untuk mengatasi melasma, namun dengan lambatnya tingkat penyembuhan dan munculnya beberapa efek samping seperti eritema dan reaksi alergi, memicu para klinisi untuk menggunakan alternatif lain seperti laser dan intense pulsed light. Intense pulsed light adalah suatu modalitas yang memanfaatkan flashlamp untuk menyalurkan energi ke kulit dan dapat membidik berbagai macam chromophore dengan memanfaatkan rentang panjang gelombang yang lebar yakni antara 420 nm sampai 1400 nm. Pada kasus ini dilaporkan seorang wanita usia 41 tahun dengan keluhan bercak kecoklatan di area pipi kanan dan kiri sejak sekitar dua tahun yang lalu. Pasien terdiagnosa mengalami melasma tipe epidermal. Penggunaan terapi topikal sebelumnya didapatkan hanya memberikan kepuasan minimal. Pasien memiliki tipe kulit Fitzpatrick V. Pasien mendapatkan terapi intense pulsed light sebanyak satu kali dengan fluence 16.0 J/cm2 dan filter 590 nm. Fluence yang rendah diperlukan untuk menghindari risiko hiperpigmentasi yang lebih tinggi pada pasien dengan tipe kulit gelap. Penggunaan filter 590 nm dipilih untuk menghindari epidermal burn akibat terlepasnya gelombang cahaya yang tidak diperlukan. Hasil evaluasi tiga hari pasca tindakan menunjukkan penurunan skor modified Melasma Area and Severity Index (mMASI) dari 40,5 menjadi 36. 
References
Rivas S & Pandya AG. Treatment of Melasma with Topical Agents, Peels and Lasers: an Evidence-Based Review. American Journal of Clinical Dermatology. 2013; 14(5):359-376.
Handel AC, Miot LDB, & Miot HA. Melasma: a Clinical and Epidemiological Review. Anais Brasileiros de Dermatologia. 2014; 89(5): 771-782.
Dunbar S, Posnick D, Bloom B, Elias C, Zito P, & Goldberg DJ. Energy-Based Device Treatment of Melasma: An Update and Review of the Literature. Journal of Cosmetic and Laser Therapy. 2017; 19(1): 2-12.
Wat H, Wu DC, Rao J, & Goldman MP. Application of Intense Pulsed Light in the Treatment of Dermatologic Disease: a Systematic Review. Dermatologic Surgery. 2014; 40(4):359-377.
Goldman MP, Gold MH, Palm MD, Colon LE, Preston N, Johnson LA, & Gottschalk RW. Sequential Treatment with Triple Combination Cream and Intense Pulsed Light is More Efficacious than Sequential Treatment with an Inactive (Control) Cream and Intense Pulsed Light in Patients with Moderate to Severe Melasma. Dermatologic Surgery. 2011; 37(2):224-233.
Miot LDB, Miot HA, Silva MGD, & Marques MEA. Physiopathology of Melasma. Anais Brasileiros de Dermatologia. 2009; 84(6):623-635.
Lee AY. Recent Progress in Melasma Pathogenesis. Pigment Cell & Melanoma Research. 2015; 28(6):648-660.
Kang WH, Yoon KH, Lee ES, Kim J, Lee KB, Yim H, et al. Melasma: Histopathological Characteristics in 56 Korean Patients. British Journal of Dermatology. 2002; 146(2):228-237.
Passeron T. Melasma Pathogenesis and Influencing Factors–an Overview of the Latest Research. Journal of the European Academy of Dermatology and Venereology. 2013; 27: 5-6.
Locci-Molina N, Wang A, & Kroumpouzos G. Melasma Improving Spontaneously upon Switching from a Combined Oral Contraceptive to a Hormone-Releasing Intrauterine Device: a Report of Four Cases. Acta Dermato-Venereologica. 2015; 95(5):624-627.
Trivedi MK, Yang FC, & Cho BK. A Review of Laser and Light Therapy in Melasma. International Journal of Women's Dermatology. 2017; 3(1):11-20.
Husain Z, & Alster TS. The Role of Lasers and Intense Pulsed Light Technology in Dermatology. Clinical, Cosmetic and Investigational Dermatology. 2016; 9:29.
Goldberg DJ. Current Trends in Intense Pulsed Light. The Journal of Clinical and Aesthetic Dermatology. 2012; 5(6):45.
Hassan AM, Elfar NN, Rizk OM, & Eissa NY. Pulsed Dye Laser Versus Intense Pulsed Light in Melasma: A Split-Face Comparative Study. Journal of Dermatological Treatment. 2018; 29(7):725-732.
Saeed W, Altaf F, Khurshid K, et al. Efficacy of Intense Pulsed Light in Melasma. J Pakist Ass Dermatol. 2016; 24(3): 212-6.
LI YH, Chen JZ, Wei HC, Wu Y, Liu M, Xu YY, et al. Efficacy and Safety of Intense Pulsed Light in Treatment of Melasma in Chinese Patients. Dermatologic surgery. 2008; 34(5):693-701.
Wang CC, Hui CY, Sue YM, Wong WR, & Hong HS. Intense Pulsed Light for the Treatment of Refractory Melasma in Asian Persons. Dermatologic surgery. 2004; 30(9):1196-1200.
Zoccali G, Piccolo D, Allegra P, et al. Melasma Treated with Intense Pulsed Light. Aesthet Plast Surg. 2010; 34(4):486-93.
Rodrigues M, Ayala-Cortés AS, Rodríguez-Arámbula A, Hynan LS, & Pandya AG. Interpretability of the Modified Melasma Area and Severity Index (mMASI). JAMA dermatology. 2016; 152(9):1051-1052.
Thaysenâ€Petersen D, Erlendsson AM, Nash JF, Beerwerth F, Philipsen PA, Wulf HC, et al. Side Effects from Intense Pulsed Light: Importance of Skin Pigmentation, Fluence Level and Ultraviolet Radiation—A Randomized Controlled Trial. Lasers in Surgery and Medicine. 2017; 49(1):88-96.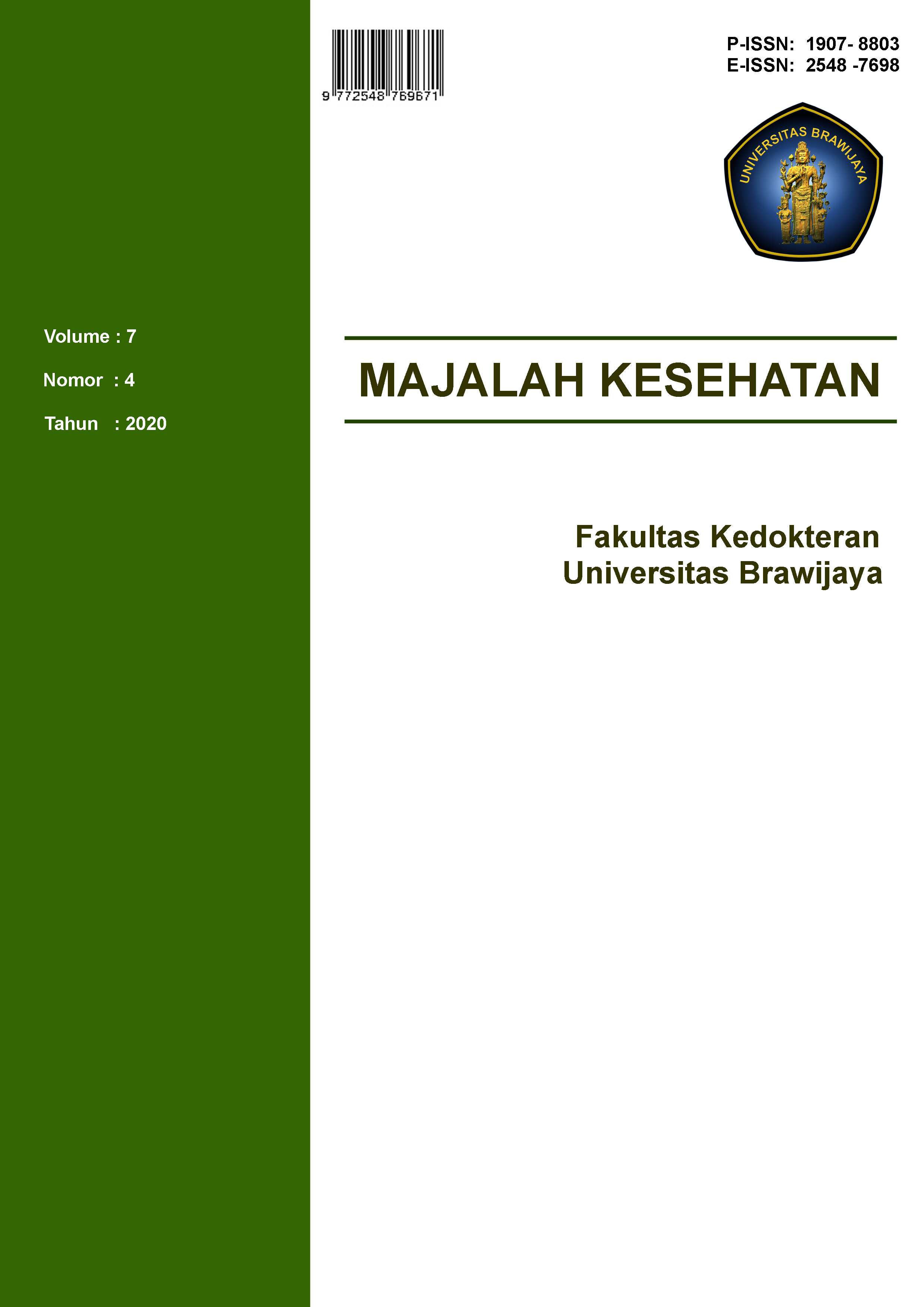 Downloads
License
This work is licensed under a
Creative Commons Attribution-NonCommercial 4.0 International License