MEDIASTINAL GRAY ZONE LYMPHOMA DENGAN GAMBARAN HISTOPATOLOGI MIRIP HODGKIN LYMPHOMA
Keywords:
mediastinal gray zone lymphoma.
Abstract
 Mediastinalgray zone lymphoma (MGZL) adalah limfoma sel B yang tidak dapat diklasifikasikan sebagai Hodgkin lymphoma (HL) maupun Non Hodgkin lymphoma (NHL).  MGZL dapat terdiagnosis sebagai Nodular sclerosis classical Hodgkin lymphoma (NSCHL) karena kemiripan gambaran histopatologiknya. Untuk menegakkan diagnosis yang akurat diperlukan pemeriksaan imunohistokimia (IHK). Seorang wanita muda dengan keluhan massa di supraklavikula disertai nyeri dada, batuk dan demam menjalani serangkaian pemeriksaan di Laboratorium Patologi Anatomi RS Saiful Anwar Malang. Hasil CT-scan toraks mendeteksi adanya massa mediastinum anterosuperior dengan efusi pleura bilateral. Pasien menjalani reseksi kedua massa tersebut dan hasil pemeriksaan histopatologik menunjukkan gambaran fibrous band tebal, sel Lakunar-like berlatar belakang sel radang mendukung diagnosis NSCHL. Hasil pemeriksaan IHK menunjukkan CD20 dan CD30 positif kuat sehingga pasien didiagnosis sebagai MGZL. Dari kasus ini dapat disimpulkan bahwa pada pasien dewasa muda dengan tumor mediastinum dan supraklavikula yang menunjukkan gambaran klinis dan histopatologi NSCHL-like perlu dipertimbangkan adanya diagnosis MGZL . 
References
Quintanilla L, Martinez, Fend F. Mediastinal Gray Zone Lymphoma. Haematologica. 2011; 96(4):496-9.
Oktya W, Triana K. Non Hodgkin Lymphoma Nasofaring: A Case Report. Medical Journal of Brawijaya. 2017; 267-270.
Zhao XF. Pitfalls in Diagnostic Hematopathology-Part II. International Journal of Clinical and Experimental Pathology. 2010; 3(1):39-46.
Dogan A. Gray Zone Lymphomas. Hematology. 2005; 10(S1):190-2.
Hoeller S, Bergman CC. Gray Zone Lymphomas: Lymphomas with Intermediate Features.Advance in Hematology. 2012; (5):460801. DOI: 10.1155/2012/460801.
Leong ASY. A Pattern Approach to Lymph Node Diagnosis. London: Springer. 2011.
Harris NL. Shades of Gray between Large B-Cell Lymphomas and Hodgkin Lymphomas: Differential Diagnosis and Biological Implications. Modern Pathology. 2013; 26:S57-70.
Dabrowska A, Iwanicka, Walewski. Primary Mediastinal Large B-cell Lymphoma. Current Hematology Malignancy Rep. 2014; 9:273-83.
Martelli M, Ferreri A, Rocco AD, Ansuinelli M, Johnson PWM. Primary Mediastinal Large B-Cell Lymphoma.Critical Reviews in Oncology/Hematology. 2017; 113:318-27.
Norahmawati E. Fine Needle Aspiration Biopsy has Important Role and High Accuracy as Preoperative Diagnostic Method for Bone Tumors. Jurnal Kedokteran Brawijaya. 2009; 77-82.
Jaffe ES, Stein H, Swerdlow Sh, Campo E, Piler S, Harris NL. B-Cell Lymphoma, Unclassifiable with Features Intermediate between Diffuse Large B Cell Lymphoma and Classical Hodgkin Lymphoma. In: WHO Classification of Tumours of Haematopoietic and Lymphoid Tissues. Lyon: IARC. 2008. P. 267-8.
Sarkozy C, Molina T, Ghesquieres H, Michallet AS, Dupuis J, Damotte D, et al. Mediastinal Gray Zone Lymphoma: Clinico-Pathological Characteristics and Outcomes of 99 Patients from The LYSA. Haematologica. 2016; 101:1-16. DOI:10.3324/haematol.2016.152256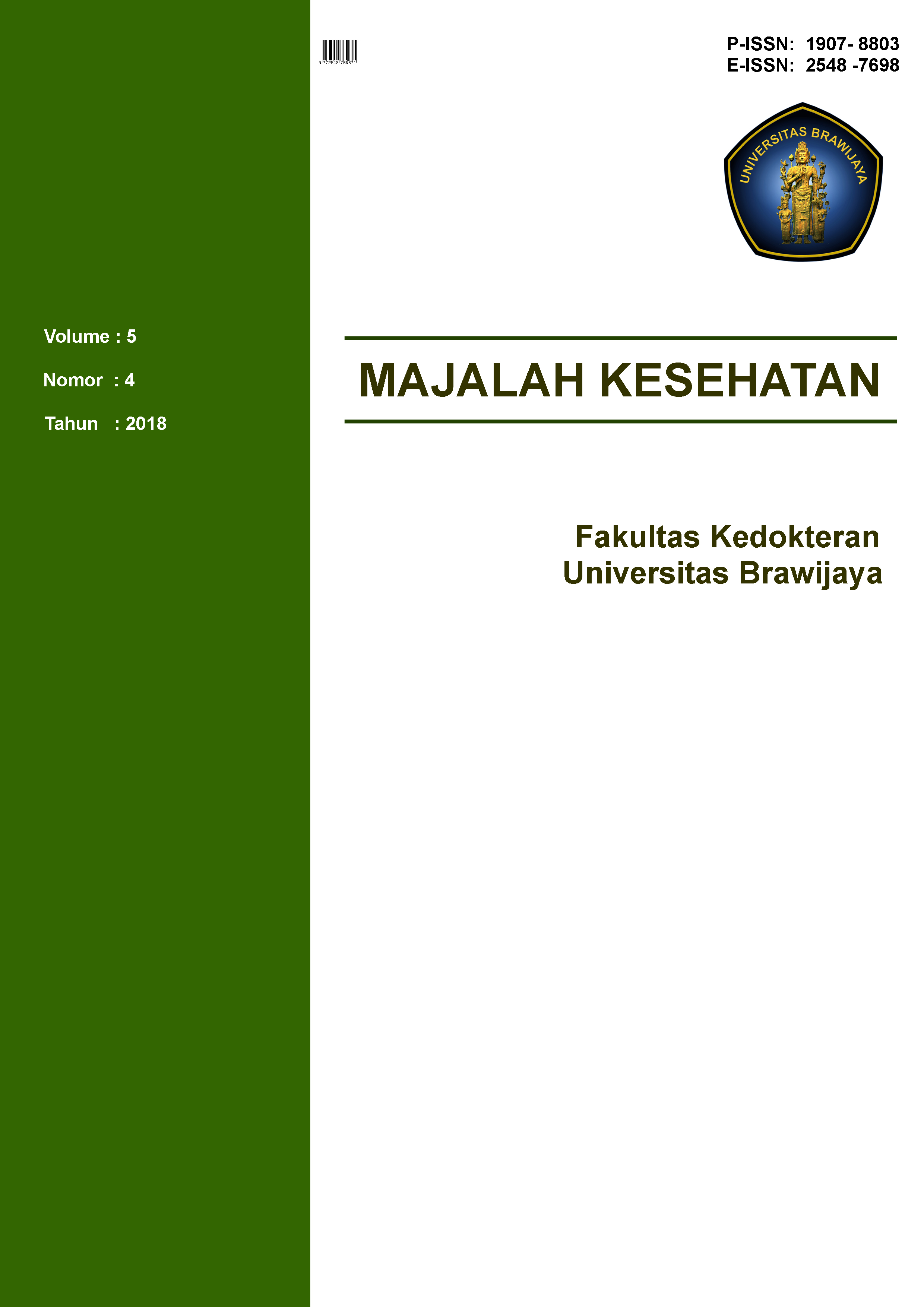 Downloads
License
This work is licensed under a
Creative Commons Attribution-NonCommercial 4.0 International License