PENGARUH PENYULUHAN TERHADAP TINGKAT PENGETAHUAN ANGGOTA LSM HIV-AIDS TENTANG DETEKSI DINI DAN TATALAKSANA KUTIL KELAMIN DI PUSKESMAS DINOYO KOTA MALANG
Keywords:
deteksi dini, kutil kelamin, pendidikan masyarakat.
Abstract
 Kutil kelamin atau secara medis disebut kondilomata akuminata merupakan Infeksi Menular Seksual (IMS) yang paling umum terjadi di dunia. Kutil kelamin sebagian besar tidak akan menimbulkan gejala dan bahkan bersifat subklinis selama berbulan–bulan atau bertahun–tahun sehingga pasien tidak menyadari penyakitnya dan bahkan menularkan secara tidak sadar kepada orang lain. Program pendidikan terhadap masyarakat bertujuan untuk mengetahui pengaruh penyuluhan terhadap tingkat pengetahuan anggota Lembaga Swadaya Masyarakat (LSM) HIV-AIDS tentang deteksi dini dan tatalaksana kutil kelamin.di Puskesmas Dinoyo. Desain yang diterapkan yaitu ceramah (penyuluhan) dan diskusi dengan topik bahasan meliputi definisi, manifestasi, pola penularan, deteksi dini, dan tatalaksana kutil kelamin. Serapan materi oleh peserta penyuluhan dievaluasi dengan uji pengetahuan. Kegiatan dilakukan dalam satu hari, bertempat di Puskesmas Dinoyo, kecamatan Lowokwaru, Kota Malang dengan khalayak sasaran pasien poliklinik dan anggota LSM di bidang IMS dan HIV–AIDS. Hasil yang didapatkan adalah meningkatnya pengetahuan peserta mengenai deteksi dini dan tatalaksana kutil kelamin (p < 0,05). Berdasarkan pelaksanaan kegiatan penyuluhan, dapat disimpulkan bahwa pendidikan masyarakat efektif untuk meningkatkan pengetahuan para anggota LSM dan tenaga medis yang bergerak di bidang Infeksi Menular Seksual dan HIV-AIDS mengenai deteksi dini dan tatalaksana kutil kelamin. Diharapkan kegiatan ini akan memberikan bantuan keilmuan pada masyarakat mengenai kutil kelamin dan selanjutnya akan menurunkan risiko penularan serta insiden penyakit. 
References
Kementerian Kesehatan Republik Indonesia. Layanan Kesehatan Masyarakat dalam Penanganan IMS dalam Pedoman Nasional Penanganan Infeksi Menular Seksual. 2015.
Henderson Z, Irwin KL, Montaño DE, Kasprzyk D, Carlin L, Greek A, Freeman C, Barnes R, Jain N. Anogenital Warts Knowledge and Counselling Practices of US Clinicians: Result From A National Survey. Sex Transm Dis. 2007; 34(9):644-52.
Indriatmi W, Zubier F. Kondilomata Akuminata. Dalam: Infeksi Menular Seksual..Daili SF, Nilasari H. Makes WIB, Zubier F, Romawi R, Pudjiati SR (Editor). Edisi ke-5. Jakarta: Badan Penerbit Fakultas Kedokteran Universitas Indonesia. 2017. Hlm. 176-187.
Chang GJ, Welton ML. Human Papillomavirus, Condylomata Acuminata, and Anal Neoplasia. Clin Colon Rectal Surg. 2004; 17(4):221–230.
de Camargo CC, Tascak I, Mendes MB, Miot HA, de Souza LR et al. Prevalence of Anogenital Warts in Men with HIV/AIDS and Associated Factors. The Open AIDS Journal. 2014; 8:25-30.
Leonard B, Kridelka F, Delbecque K. A Clinical and Pathological Overview of Vulvar Condyloma Acuminatum, Intraepithelial Neoplasia, and Squamous Cell Carcinoma. BioMed Research International. 2014; 2014:480573.
Sterling JC. Human Papillomaviruses. In: Burns T, Breathnath S, Cox N, Griffiths C, (Editor). Rook's Textbook of Dermatology. 8th Edition. Wiley-Blackwell. 2010. P. 33.37-33.51.
Winer RL, Koutsky LA. Genital Human Papillomavirus Infection. In: Holmes KK, Sparling PF, Stamm WE, Piot P, Wasserheit JN, Corey L, Cohen M, Watts DH, (Editor). Sexually Transmitted Disease. 4th Edition. New York: Mc-Graw-Hill. 2008. P. 516-528.
Sung HJ, Ahn EJ, Kwon OH, Park SH. Association of Immune Status with Reccurent Anal Condylomata in Human Immunodeficiency Virus-Positive Patients. J Korean Soc Coloproctol. 2012; 28(6):294-298.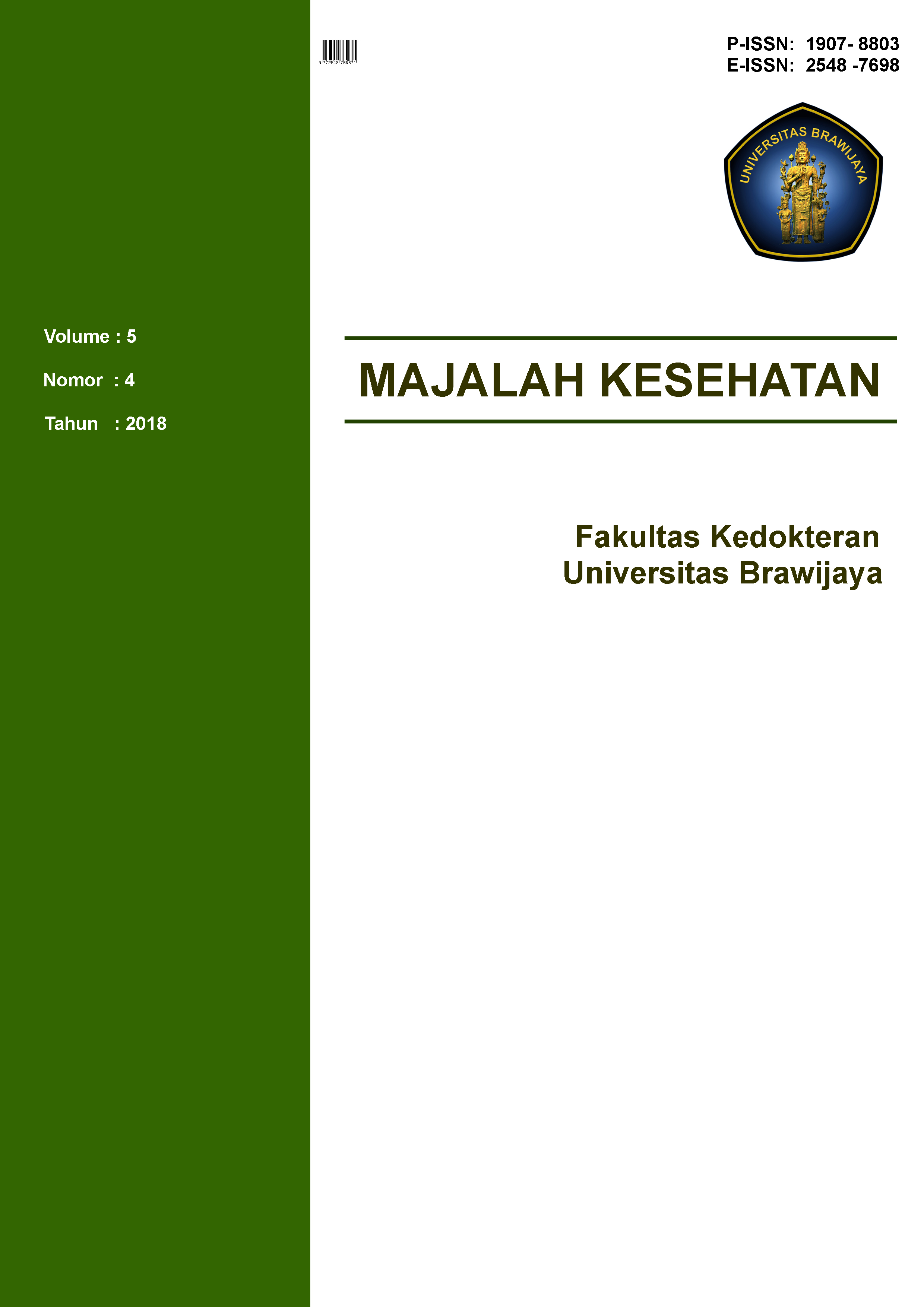 Downloads
License
This work is licensed under a
Creative Commons Attribution-NonCommercial 4.0 International License