MUTATION RATE PADA Isolat Escherichia coli PENGHASIL EXTENDED SPECTRUM BETA LACTAMASE dari PASIEN RAWAT INAP RSUD Dr. SOETOMO SURABAYA
Keywords:
Escherichia coli penghasil ESBL, mutation rate.
Abstract
 Pada awal 1980 enzim extended spectrum betalactamase (ESBL) mulai ditemukan pada beberapa galur E. coli, salah satu karena penggunaan antibiotik spektrum luas yang kurang tepat. Mutation rate adalah nilai rata-rata peluang mutasi pada tiap pembelahan sel yang berhubungan dengan peluang mutasi  selama bakteri tersebut hidup. Adanya mutation rate pada E. coli menunjukan bahwa bakteri tersebut dapat beradaptasi dengan baik terhadap tekanan, dan hal ini menjadi masalah dalam terapi pada pasien dengan ISK. Pada penelitian ini dilakukan analisis nilai mutation rate dari E. coli penghasil ESBL sebagai penyebab infeksi saluran kemih (ISK) yang berasal dari sampel urin pasien rawat inap di RSUD Dr. Soetomo Surabaya, serta untuk mengetahui pola mutasinya. Bakteri E. coli penghasil ESBL dikultur pada dua puluh medium Muller Hinton agar (MHA) yang mengandung 100 mg rifampisin. Nilai mutation rate didapat dari perbandingan koloni resisten terhadap rifampisin dibagi jumlah koloni yang tumbuh. Hasil penelitian menunjukkan bahwa 50% sampel adalah strong hypermutable dan sisanya sebanyak 50% adalah weakly hypermutable . Jadi, dapat disimpulkan bahwa bakteri E. coli penghasil ESBL telah bermutasi agar dapat beradaptasi pada tekanan seleksi selama proses evolusinya. 
References
Baquero MR, Galan.JC, Turrientes MDC, Canton R, Coque TM, Martinez JS, Baquero F. Increaed Mutation Frequencies in Esherichia Coli Isolates Harboring Extended-Spectrum Î'- Lactamases. Antimicrobial Agent and Chemotherapy. 2005; 49(11):4754-4756.
Andersson DI and Levin BR. The Biological Cost of Antibiotic Resistance. Current Opinion in Microbiology. 1999. (2):289-493.
Kuntaman K, Lestari ES, Severin.JA, Kershof IM, Mertaniasih NM, Purwanta M, Hadi U, Johnson JR, Belkum A VV, Hendi A. Fluroquinolon – Resistant Escherichia coli Indonesia. Emerging Infectious Diseases. 2005; 11(9):1363-1369.
Paterson DL, Bonomo RA. Extended-Spectrum beta-Lactamases: A Clinical Update. Clin Microbiol Rev. 2005; 18(4):657–686.
Reinthaler FF, Feierl G, Galler H, Haas D, Leitner E, Mascher F, Melkes A, Posch J, Winter I, Zarfel G, Marth E. ESBL Producing E. coli in Austrian Sewage Sludge. J Waters. 2009; 11:052.
Bush K, Jacoby Ga, Medeiros Aa. A Functional Classification Scheme For ï¢-Lactamases and Its Correlation with Molecular Structure. Antimicrob Agents Chemother. 1995; 39:1211–1233.
Massova I, Mobashery S. Kinship and Diversification of Bacterial Penicillin-Binding Proteins and ï¢-Lactamases. Antimicrob Agents Chemother 1998; 42: 1–17.
Bonnet R, Sampaio Jl, Chanal C et al. A Novel Class A Extended-Spectrum ï¢-Lactamase (Bes-1) in Serratia marcescens Isolated in Brazil. Antimicrob Agents Chemother. 2000; 44:3061–3068.
Sullivan A, Edlund C, and Nord CE. Effect of Antimicrobial Agents on The Ecological Balance of Human Microflora. Lancet Infectious Diseases. 2001; 1: 101–14.
Sjölund M, Wreiber K, Andersson DI et al. Long-Term Persistence of Resistant Enterococcus Species After Antibiotic Treatment to Eliminate Helicobacter pylori. Annals of Internal Medicine. 2003.
Martinez JL and Baquero F. Mutation Frequencies and Antibiotic Resistance. Antimicrobial Agent and Chemotherapy. 2000; 4(4):1209-1214.
Tenailon O, Denamur E, and Matic I. Evolutionary Significance of Stress Induced Mutagenesis in Bacteria. Elsevier Treds In Microbiology. 2004; 12:264-270.
Luria S and M Delbru¨ck. Mutations of Bacteria from Virus Sensitivity to Virus Resistance. Genetics. 1943; 28:491–511.
Matic I, Radman M, Taddei F et al. Highly Variable Mutation Rates in Commensal and Pathogenic Escherichia coli. Science. 1997; 277:1833–4.
Giraud A, Radman M, Matic I et al. The Rise and Fall of Mutator Bacteria. Current Opinion in Microbiology. 2001; 4: 582–5.
Leclerc JE, Li B, Payne WL et al. High Mutation Frequencies Among Escherichia coli and Salmonella Pathogens. Science. 1996; 274:1208–11.
Oliver A, Canton R, Campo P et al. High Frequency of Hypermutable Pseudomonas Aeruginosa in Cystic Fibrosis Lung Infection. Science. 2000. 288:1251–4.
Pratiwi St. Mikrobiologi Farmasi. Yogyakarta: Penerbit Erlangga. 2008.
Baquero MR, AI Nilsson, MC Turrientes, D Sandvang, JC Gala´N, JL Martı´Nez, N Frimodt-Moller, F Baquero, and DI Andersson. Polymorphic Mutation Frequencies in Escherichia coli: Emergence of Weak Mutators in Clinical Isolates. J Bacteriol. 2004; 186:5538–5542.
Gales AC, Sader HS, Jones RN, Sentry Participants Group (Latin America). Urinary Tract Infection Trends in Latin American Hospitals: Report from The Sentry Antimicrobial Surveillance Program (1997–2000). Diagn Microbiol Infect Dis. 2002; 44(3):289–299.
Lob S, M Hackel, D Biedenbach, D Sahm, R. Badal, Trends in ESBL-Production and Susceptibility for E. coli from Urinary Tract Infections In Southeast Asia: Smart 2010-2013. USA: A Johnson, D Hoban International Health Management Associates, Inc.
Denamur ES, Bonacorsi A, Giraud P, Duriez F, Hilali C, Amorin E, Bingen A, Andremont B, Picard F, Taddei and I Matic. High Frequency of Mutator Strains Among Human Uropathogenic Escherichia coli Isolates. J Bacteriol. 2002; 184:605–609.
Miller K, AJ O'neill, and I Chopra. Escherichia coli Mutator Present an Enhanced Risk for Emergence of Antibiotic Resistance During Urinary Tract Infections. Antimicrob Agents Chemother. 2004; 48:23–29.
Oliver A, R Canto´N, P Campo, F Baquero, and J Bla´Zquez. High Frequency of Hypermutable Pseudomonas aeruginosa in Cystic Fibrosis Lung Infection. Science. 2000; 288:1251–1254.
Gustafsson I, Sjölund M, Torell E, Johannesson M, Engstrand L, Cars O, and Dan IA. Bacteria with Increased Mutation Frequency and Antibiotic Resistance are Enriched in The Commensal Flora of Patients with High Antibiotic Usage. Journal of Antimicrobial Chemotherapy. 2003; 52:645–650. doi: 10.1093/Jac/Dkg427
Mao EF, Lane L, Lee J. et al. Proliferation of Mutators in A Cell Population. Journal of Bacteriology. 1997; 179:417–22.
Giraud A, Matic I, Radman M. et al. Mutator Bacteria as A Risk Factor in Treatment of Infectious Diseases. Antimicrobial Agents And Chemotherapy. 2002; 46:863–5.
Martı´Nez JL, and F Baquero. Interactions Among Strategies Associated with Bacterial Infection: Pathogenicity, Epidemicity, and Antibiotic Resistance. Clin Microbiol Rev. 2002; 15:647–679.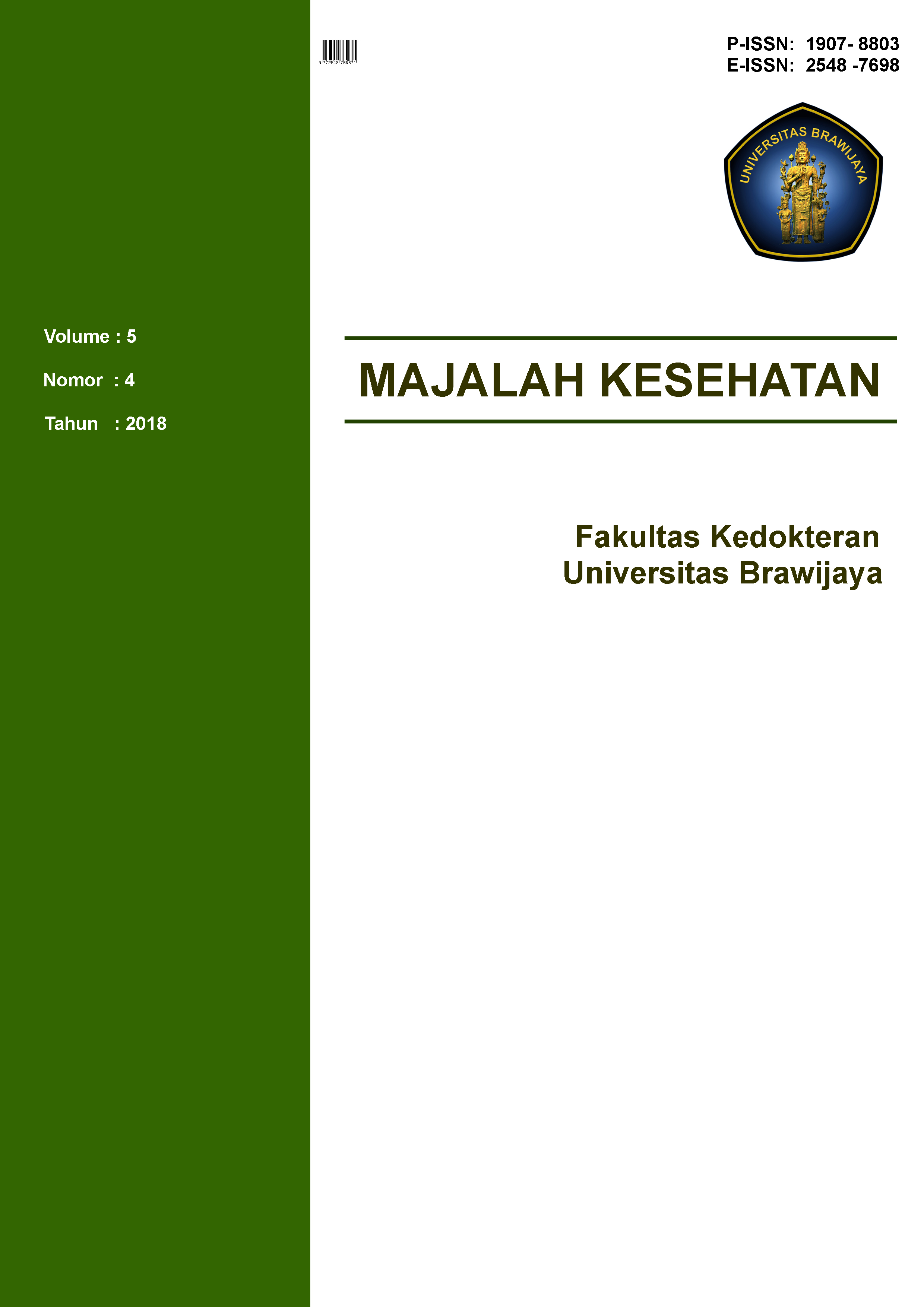 Downloads
License
This work is licensed under a
Creative Commons Attribution-NonCommercial 4.0 International License