LYCOPENE DAN MELATONIN MELINDUNGI KULTUR SEL RETINAL PIGMENT EPITHELIUM MATA KAMBING YANG DIPAPAR HIDROGEN PEROKSIDA
Keywords:
Cell culture, lycopene, malondialdehyde, melatonin, RPE.
Abstract
Age Related Macular Degeneration (ARMD) adalah penyakit yang dapat menyebabkan kebutaan dan berkaitan dengan stres oksidatif pada retinal pigment epithelium (RPE). Lycopene dan melatonin merupakan antioksidan yang diduga berpotensi melindungi sel RPE. Tujuan dari penelitian ini adalah untuk mengetahui efek suplementasi lycopene dan melatonin terhadap kadar malondialdehyde (MDA) sel RPE mata kambing yang dipapar dengan hidrogen peroksida (H2O2). Kultur primer sel RPE mata kambing dibagi dalam beberapa kelompok perlakuan suplementasi lycopene atau melatonin dengan dosis 10 μM, 30 μM, dan 100 μM dilanjut dengan paparan H2O2 250 μM. Kadar MDA pada sel kultur diukur dengan metode thiobarbituric assay (TBA). Pada kelompok lycopene, kadar MDA rata-rata adalah 1,2 μg/ml pada kelompok tanpa perlakuan, dan 1,8 μg/ml pada kelompok yang dipapar H2O2 tanpa suplementasi. Sel yang diberi lycopene dengan kadar 10 μM, 30 μM, dan 100 μM memiliki kadar MDA lebih rendah yaitu 0,7 μg/ml, 1,0 μg/ml, dan 1,0 μg/ml secara berurutan. Rerata kadar MDA pada kelompok melatonin, pada kelompok tanpa perlakuan adalah sebesar 2,3 μg/ml dan pada kelompok yang dipapar H2O2 tanpa suplementasi sebesar 3,3 μg/ml. Kadar pada kelompok perlakuan melatonin 10 μM, 30 μM, dan 100 μM adalah sebesar 2,5 μg/ml, 1,7 μg/ml, dan 1,7 μg/ml secara berurutan. Analisis statistik dengan ANOVA menunjukkan bahwa lycopene dan melatonin secara signifikan menurunkan kadar MDA dibanding dengan kelompok tanpa pemberian suplementasi (p = 0,01 dan p = 0,001). Sebagai kesimpulan, lycopene dan melatonin dapat melindungi kultur sel RPE mata kambing yang dipapar dengan H2O2. Lycopene dan melatonin dapat mencegah stres oksidatif pada sel RPE dalam upaya menghambat ARMD. Kata kunci: kultur sel, lycopene, malondialdehyde, melatonin, RPE.
References
American Academy of Ophthalmology Staff. Basic and Clinical Science Course: Retina and Vitreous. San Fransisco: American Academy of Ophthalmology. 2008-2009. P. 60-75.
Bressler SB, Do DV, Bressler NM. Age Related Macular Degeneration: Drusen and Geographic Atrophy. In: Albert DM (Editor). Principles and Practice of Ophthalmology. 3rd Edition. Vol II. Philadelphia: Saunders. 2008. P.1901-16.
Zarbin MA. Current Concepts in the Pathogenesis of Age-Related Macular Degeneration. Arch Ophthalmol. 2004; 122(4):598-614.
Winkler BS, Boulton ME, Gottsch JD, Sternberg P. Oxidative Damage and Age-Related Macular Degeneration. Mol Vis. 1999; 5:32.
Rao AV, Ray MR, Rao LG. Lycopene. Adv Food Nutr Res. 2006; 51:99-164.
Brzenzinski A. Melatonin in Humans. NEJM. 1997. 336: p. 186-95.
Fraser SE. New Sight for Old Eyes. Engineering and Science. 2006; 3:22-31.
Thumann G, Hinton DR. Cell Biology of the Retinal Pigment Epithelium. In: Ryan SJ, Schachat AP, (Editors). Retina. 4th Edition. Vol 1. St.Louis: Mosby. 2006. P.104-122.
Khachik F, Carvalho L, Bernstein PS, Muir GJ, Zhao DY, Katz NB. Chemistry, Distribution, and Metabolism of Tomato Carotenoids and Their Impact on Human Health. Exp Biol Med. 2002; 227(10):845-51.
Osborne NN, Nash MS, and Wood JPM. Melatonin Counteracts Ischemia-Induced Apoptosis in Human Retinal Pigment Epithelial Cells. Invest Ophthalmol Vis Sci. 1998; 39:2374-83.
Engelmann K, Valtink M. RPE Cell Cultivation. Graefe's Arch Clin Exp Ophthalmol. 2004; 242:65–67.
Kim MH, Chung J, Yang JW, Chung SM, Kwag NH, Yoo JS. Hydrogen Peroxide-Induced Cell Death in A Human Retinal Pigment Epithelial Cell Line ARPE-19. Korean J Ophthalmol. 2003;17(1):19-28.
Sundelin SP, Nilsson SE. Lipofuscin-Formation in Retinal Pigment Epithelial Cells is Reduced by Antioxidants. Free Radic Biol Med. 2001; 31(2):217-25.
Nielsen F, Mikkelsen BB, Nielsen JB, Andersen HR, Grandjean P. Plasma Malondialdehyde as Biomarker Foroxidative Stress: Reference Interval and Effects of Life-Style Factors. Clinical Chemistry. 1997; 43(7):1209–1214.
Cardinault N, Abalain JH, Sairafi B, Coudray C, Grolier P, Rambeau M, Carré JL, Mazur A, Rock E. Lycopene but not Lutein Nor Zeaxanthin Decreases in Serum and Lipoproteins in Age-Related Macular Degeneration Patients. Clin Chim Acta. 2005; 357(1):34-42.
Chichili GR, Nohr D, Frank J, Flaccus A, Fraser PD, Enfissi EM, and Biesalski HK. Protective Effects of Tomato Extract with Elevated ï¢-Carotene Levels on Oxidative Stress in ARPE-19 Cells. British Journal of Nutrition. 2006; (96):643–649.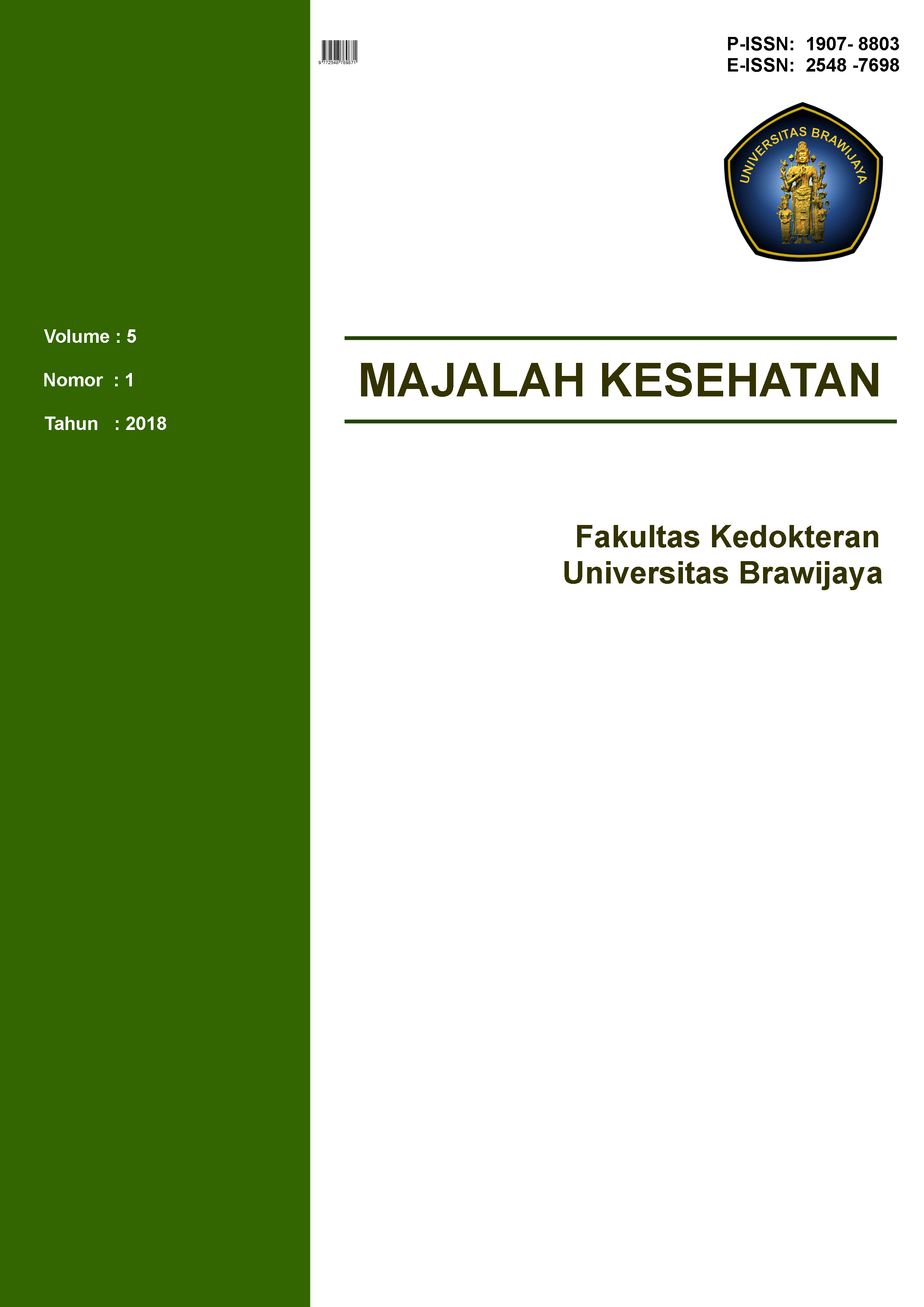 Downloads
License
This work is licensed under a
Creative Commons Attribution-NonCommercial 4.0 International License