Hubungan Ekspresi Glucose Transporter 1 (Glut-1) di Jaringan Plasenta dengan Kejadian Pertumbuhan Janin Terhambat pada Mencit Bunting yang Diinfeksi Plasmodium berghei
Abstract
Glukosa merupakan substrat utama untuk perkembangan plasenta dan  janin yang ditranspor ke plasenta dengan cara difusi terfasilitasi tidak terikat natrium. Glucose Transporter 1 (GLUT-1) merupakan isoform utama yang mentranspor glukosa melalui plasenta. Malaria pada kehamilan memungkinkan terjadinya hipoksia plasenta yang dapat mengganggu transpor sejumlah nutrisi bagi janin termasuk glukosa. Ekspresi GLUT-1 diduga menurun pada kejadian malaria pada kehamilan. Penelitian ini bertujuan untuk mengamati ekspresi GLUT-1 pada jaringan plasenta mencit serta hubungannya dengan kejadian berat badan janin rendah. Penelitian ini menggunakan 17 ekor mencit bunting galur BALB/c yang terdiri atas 9 ekor yang diinfeksi Plasmodium berghei pada hari ke-9 setelah dikawinkan sebagai kelompok perlakuan dan 8 ekor yang tidak diinfeksi sebagai kelompok kontrol. Pada hari ke-18 pasca kawin mencit dikorbankan untuk mengisolasi plasenta dan janin. Hambatan pertumbuhan janin mencit diukur dengan menimbang berat badan janin mencit menggunakan neraca analitik. Ekspresi GLUT-1 di jaringan plasenta diamati secara mikroskopis menggunakan metode Imunohistokimia. Rata-rata berat badan janin pada kelompok perlakuan (0.63±0.12 g) lebih rendah daripada kelompok kontrol (0.94±0.19 g) dengan perbedaan yang bermakna (p = 0,002). Ekspresi GLUT-1 pada jaringan plasenta kelompok perlakuan lebih rendah secara bermakna dibandingkan kelompok kontrol (p = 0,000). Hubungan antara penurunan ekspresi GLUT-1 dengan penurunan berat badan janin menunjukkan hubungan yang tidak bermakna (r = 0,284; p = 0,269). Infeksi Plasmodium berghei mengakibatkan penurunan berat badan janin serta penurunan ekspresi GLUT-1 namun penurunan berat badan janin tidak disebabkan secara langsung oleh penurunan ekspresi GLUT-1. Hal ini menjelaskan bahwa hambatan pertumbuhan janin pada infeksi malaria kehamilan disebabkan oleh banyak faktor penyebab
References
[KEMENKES RI] Kementerian Kesehatan RI. Buletin Jendela, Data dan Informasi Kesehatan: Epidemiologi Malaria di Indonesia. Jakarta: Bhakti Husada. 2011.
Dellicour S, Tatem AJ, Guerra CA, Snow RW, ter Kuile FO. Quantifying the Number of Pregnancies at Risk of Malaria in 2007: A Demographic Study. PLoS Med. 2010; 7(1): e1000221.
Steketee RW, Nahlen BL, Parise ME, Menendez C. The Burden of Malaria in Pregnancy in Malaria-Endemic Areas. Am J Trop Med Hyg. 2001; 64(1–2):28–35.
Desai M, ter Kuile FO, Nosten F, McGready R, Asamoa K, Brabin B et al. Epidemiology and Burden of Malaria in Pregnancy. Lancet Infect Dis. 2007; 7:93–104.
Guyatt HL, Snow RW. Impact of Malaria During Pregnancy on Low Birth Weight in Sub-Saharan Africa. Clin Microbiol Rev. 2004;17:760-769.
Raghupathy R. Th1-Type Immunity is Incompatible with Successful Pregnancy. Immunol Today. 1997; 18:478–82.
Conroy AL. Biomarkers of Severe Malaria: Complement Activation and Dysregulated Angiogenesis in Placental Malaria and Cerebral Malaria. Toronto : Laboratory Medicine and Pathobiology University of Toronto. 2011.
Rogerson SJ, Hviiid L, Patrick ED, Rose FGL, Diane WT. Malaria in Pregnancy: Pathogenesis and Immunity. Lancet infect Dis. 2007; 7:105-17.
Ndyomugyenyi R, Magnussen P. Malaria Morbidity, Mortality and Pregnancy Outcome in Areas with Different Levels of Malaria Transmission in Uganda: A Hospital Record-Based Study.Trans R Soc Trop Med Hyg. 2001; 95:463–468.
Nosten F, Rogerson SJ, Beeson JG, McGready R, Mutabingwa TK, Brabin B. Malaria in Pregnancy and The Endemicity Spectrum: What Can We Learn?. Trends Parasitol. 2004; 20 425–432.
Julianna SD, Nour NM. Malaria and Pregnancy: A Global Health Perspective. Review Obstetric & Gynecology. 2009; 2(3):186-192.
Silver KL, Conroy AL, Leke RGF, Leke RJI, Gwanmesia P, Molyneux ME et al. Circulating Soluble Endoglin Levels in Pregnant Women in Cameroon and Malawi-Associations with Placental Malaria and Fetal Growth Restriction. PLoS ONE. 2011; 6(9): e24985.
Korgun ET, Acar N, Sati L, Korgun DK, Ozen A et al. Expression of Glucocorticoid Receptor and Glucose Transporter-1 During Placental Development in the Diabetic Rat. Folia Histochemica Et Cytobiologica. 2011; 49:325-334.
Fretes RE, Kemmerling U, Sarr D. Congenital Transmission by Protozoan. Journal of Tropical Medicine. 2012.
Desoye G & Shafrir E. Placental Metabolism and Its Regulation in Health and Diabetes. Mol Aspects Med. 1994; 15:505–682.
Hahn T, Hartmann M, Blaschitz A, Skofitsch G, Graf R, Dohr G et al. Localisation of the High Affinity Facilitative Glucose Transporter Protein GLUT 1 in the Placenta of Human, Marmoset Monkey (Callithrix jacchus) and Rat at Different Developmental Stages. Cell Tissue Res. 1995; 280(1):49-57.
Clarson LH, Glazier JD, Sides MK, Sibley CP. Expression of the Facilitated Glucose Transporters (GLUT1 and GLUT3) by A Choriocarcinoma Cell Line (Jar) and Cytotrophoblast Cells in Culture. Placenta. 1997; 18:333–339.
Sardjono TW. Pengaruh Infeksi Toxoplasma pada Hasil Kehamilan Melalui Interferon Gamma (IFNï§ï€©ï€¬ Caspase-3, dan Apoptosis Sel-Sel Plasenta: Penelitian Eksperimental Laboratoris pada Mencit Balb/C Bunting yang Diinokulasi dengan Takhizoit Toxoplasma gondii Galur RH. Disertasi. Surabaya: Fakultas Kedokteran Universitas Airlangga. 2005.
Soini Y, Paakko P, Lehto VP. Histopathological Evaluation of Apoptosis in Cancer. Amer J Pathol. 1998; 153:1041-53.
Takata K, Hirano H. Mechanism of Glucose Transfer Cross the Human and Rat Placental Barrier: A Review. Microsc Res Tech. 1997; 38:145–152.
Menendez C, Ordi J, Ismail MR, et al. The Impact of Placental Malaria on Gestational Age and Birth Weight. J Infect Dis. 2000; 181:1740–45.
Rogerson SJ, Pollina E, Getachew A, Tadesse E, Lema VM, Molyneux ME. Placental Monocyte Infiltrates in Response to Plasmodium falciparum Infection and Their Association with Adverse Pregnancy Outcomes. Am J Trop Med Hyg. 2003; 68:115–119.
Fried M, Muga RO, Misore AO, Duffy PE. Malaria Elicits Type 1 Cytokines in the Human Placenta: IFN-Gamma and TNF-Alpha Associated with Pregnancy Outcomes. J Immunol. 1998; 160(5):2523-30.
Moormann AM, Sullivan AD, Rochford RA, Chensue SW, Bock PJ et al. Malaria and Pregnancy: Placental Cytokine Expression and Its Relationship to Intrauterine Growth Retardation. J Infect Dis. 1999; 180(6):1987-93.
Rogerson SJ, Brown HC , Pollina E, Abrams ET, Tadesse E, Lema VM et al. Placental Tumor Necrosis Factor Alpha but Not Gamma Interferon is Associated with Placental Malaria and Low Birth Weight in Malawian Women. Infect Immun. 2003; 71(1):267-270.
Muehlenbachs A, Mutabingwa TK, Edmonds S, Fried M, Duffy PE. Hypertension and Maternal-Fetal Conflict During Placental Malaria. PLoS Med. 2006; 3(11): e446.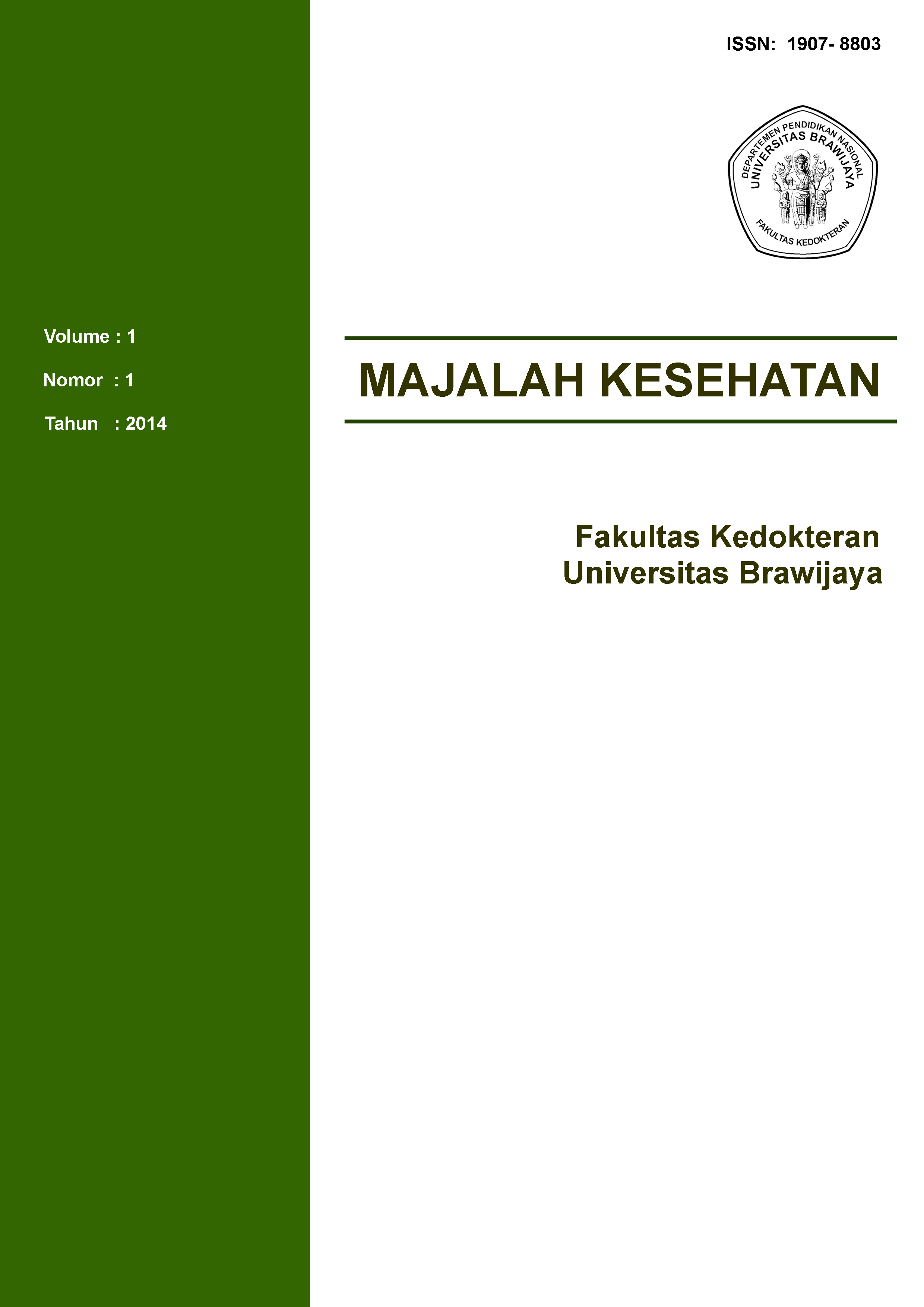 Downloads
License
This work is licensed under a
Creative Commons Attribution-NonCommercial 4.0 International License