EFEK EKSTRAK KACANG TUNGGAK (Vigna unguiculata) TERHADAP KADAR SUPEROKSIDA DISMUTASE (SOD) SERUM TIKUS GALUR WISTAR (Rattus norvegicus) YANG DIPAPAR DENGAN ASAP MESIN BERBAHAN BAKAR BENSIN
Abstract
Emisi kendaraan bermotor mengandung komponen  particulate matter (PM) yang memiliki efek proinflamasi melalui pembentukan reactive oxygen species (ROS). Peningkatan ROS akan berdampak pada stres oksidatif yang menyebabkan penurunan kadar antioksidan. Kacang tunggak mengandung senyawa genistein yang dapat bekerja sebagai antioksidan sehingga mampu mencegah terjadinya stres oksidatif akibat paparan asap. Tujuan penelitian ini adalah untuk menentukan pengaruh pemberian ekstrak kacang tunggak terhadap kadar SOD serum  pada tikus Wistar. Studi eksperimental ini menggunakan post test only control group design. Sebanyak tiga puluh enam tikus Wistar jantan dibagi secara acak dalam 9 kelompok, terdiri dari kelompok kontrol negatif (N), kelompok yang diberi oksigen 4 menit (N+O4), kelompok yang diberi ekstrak kacang tunggak (N+G), kelompok yang diberi perlakuan asap 2, 3 dan 4 menit, masing-masing diberikan oksigen 4 menit tanpa ekstrak kacang tunggak (A2O4(-)G, A3O4(-)G, A4O4(-)G) dan dengan ekstrak kacang tunggak (A2O4(+)G, A3O4(+)G, A4O4(+)G). Pemaparan asap dilakukan setiap hari selama 30 hari. Variabel  yang diukur pada penelitian ini adalah kadar SOD serum. Hasil uji ANOVA menunjukkan adanya perbedaan antar kelompok yang signifikan (p < 0,05). Hasil analisis statistik post hoc LSD  menunjukkan bahwa kadar SOD serum kelompok tikus A2O4(+)G, A3O4(+)G, A4O4(+)G menunjukkan signifikan dibandingkan dengan kelompok tikus A2O4(-)G, A3O4(-)G, A4O4(-)G. Kesimpulan dari penelitian ini adalah ekstrak kacang tunggak dapat mencegah penurunan kadar SOD serum tikus wistar yang dipapar asap mesin berbahan bakar bensin Kata Kunci: asap mesin berbahan bakar bensin, kacang tunggak, particulate matter (PM),  superoksida dismutase.
References
Arianto A. Kendaraan Bermotor di Indonesia Terbanyak di ASEAN. (Online). 2011. .Http://Www.Tempo.Co/Read/News/2011/08/19/124352572/Kendaraan-Bermotor-Di-Indonesia-Terbanyak-Di-ASEAN. Diakses 15 Januari 2012, pukul 14.41 WIB.
Sagai M, Hiroki S, Takamichi I, Masahiko K, and Yoki Mori. Biological Effects of Diesel Exhaust Particles I In Vitro Production of Superoxide and In Vivo Toxicity in Mouse. Free Radical Biology and Medicine. 1993; 4(1):37-47.
Cozzi E, Surovi H, Howard WS, Wayne EC, Robert BD, Robert ML, Christopher JW, and Michael R Van Scott. Ultrafine Particulate Matter Exposure Augments Ischemia-Reperfusion Injury in Mice. Am J Physiol Heart Circ Physiol. 2006; 291(2):H894-H903.
Araujo JA, Berenice B, Michael K, Xuping W, Brian JB, Ke WG, Mohamad N, et al. Ambient Particulate Pollutants in the Ultrafine Range Promote Early Atherosclerosis and Systemic Oxidative Stress. Circulation Research. 2008; 102(5):589-596.
Scandalios JG. Oxidative Stress: Molecular Perception and Transduction of Signals Triggering Antioxidant Gene Defenses. Braz J Med Biol Res. 2005; 38(7):995-1014.
Davies, Kelvin JA. Oxidative Stress, Antioxidant Defenses, and Damage Removal, Repair, and Replacement Systems. IUBMB life. 2000; 50(4â€5):279-289.
Vedavanam K, Srijayanta S, O'Reilly J, Raman A, Wiseman H. Antioxidant Action and Potential Antidiabetic Properties of Anisoflavonoid-Containing Soybean Phytochemical Extract (SPE). Phytothes Res. 1999; 13:601-608.
Pawiroharsono S. Prospek dan Manfaat Isoflavon untuk Kesehatan. (Online). 2001. http://www.tempo.co.id/medika/arsip/042001/pus-2.htm.
Sydbom A, Blomberg A, Parnia S, Stenfors N, Sandström T, and Dahlen SE. Health Effects of Diesel Exhaust Emissions. European Respiratory Journal. 2001; 17(4): 733-746.
Nel A, Tian X, Lutz M, and Ning Li. Toxic Potential of Materials at the Nanolevel. Science. 2006; 311(5761):622-627.
Rimbach G, Saadatmandi CB, Jan F, Dagmar F, Uwe W, Hannelore D, Wendy L. Hall, and Peter DW. Dietary Isoflavones in the Prevention of Cardiovascular Disease–A Molecular Perspective. Food and Chemical Toxicology. 2008; 46(4):1308-1319.
Anton-Nb.com. (2020). Antioksidan Kunci Agar Selalu Awet Muda Dan Hidup Sehat Lebih Lama. [online] Available at: https://www.anton-nb.com/2019/10/antioksidan-kunci-agar-selalu-awet-muda.html [Accessed 20 Feb. 2020].
Mahn K, Consuelo B, Greg AK, Paul T, Imran YK, David S, Lucilla P et al. Dietary Soy Isoflavone Induced Increases in Antioxidant and eNOS Gene Expression Lead to Improved Endothelial Function and Reduced Blood Pressure In Vivo. The FASEB journal. 2005; 19(12):1755-1757.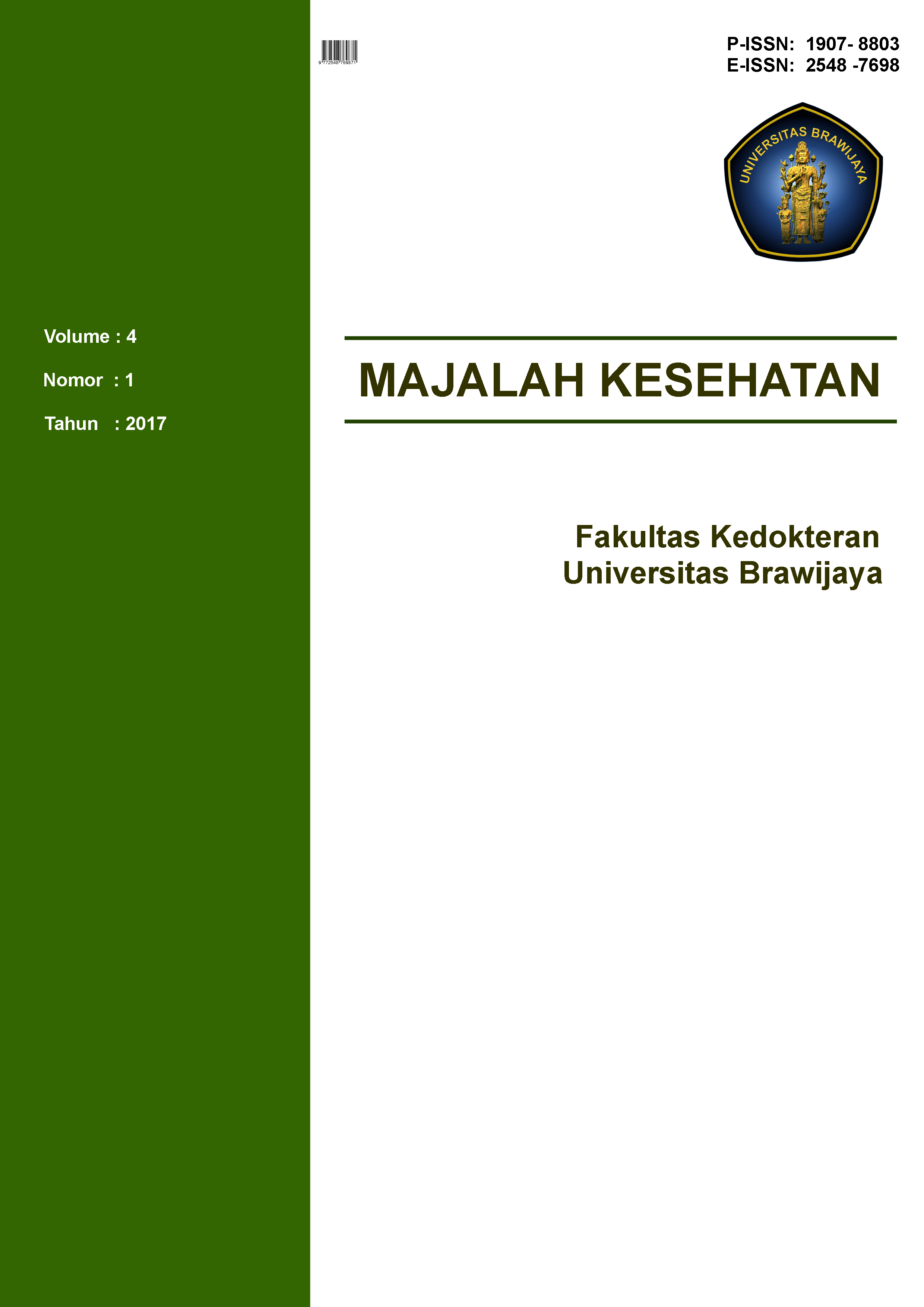 Downloads
License
This work is licensed under a
Creative Commons Attribution-NonCommercial 4.0 International License